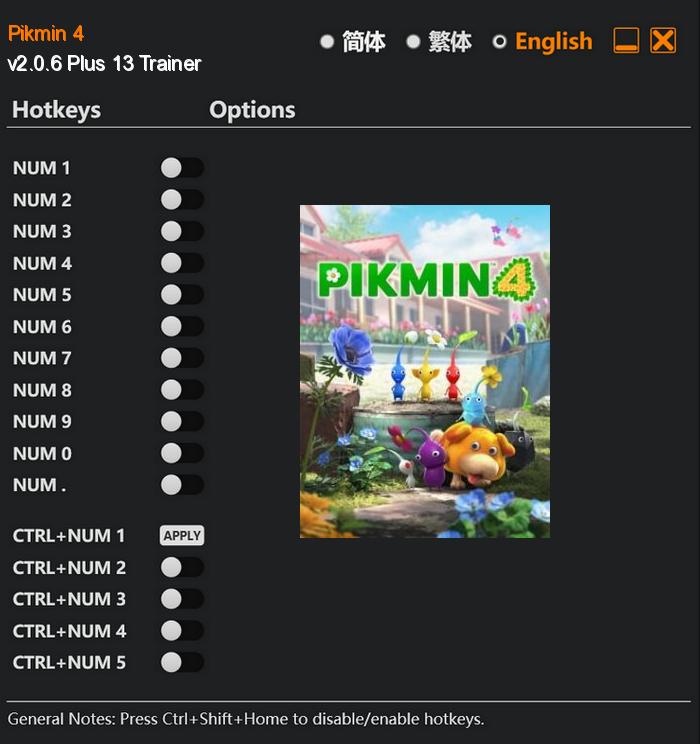 Pikmin 4 is an exciting and captivating video game that puts players in control of an army of adorable, plantlike creatures called Pikmin. These lovable little helpers are not only cute, but they also possess unique abilities that make them invaluable in overcoming obstacles and defeating enemies.
Pikmin 4 combines elements of strategy, exploration, and puzzle-solving to create an immersive and engaging gameplay experience. As you explore the vibrant and beautifully designed environments, you'll encounter a variety of cleverly designed puzzles and formidable enemies that require you to utilize the unique abilities of the Pikmin to succeed. The game rewards careful planning and strategic thinking, as players must decide which Pikmin to use in different situations and devise the most efficient strategies to overcome obstacles.
Special Notes:
This is a mod, not a regular trainer.
You must enable the mod named "FLiNG Trainer Mod" in Main Menu > Mod Manager in order to use the trainer/mod (If the mod didn't show up, try close and re-enter the Mod Manager).
You must use hotkeys to enable mod/cheat options during gameplay, activating cheats outside the game's window will not work.
Download:
Medias: