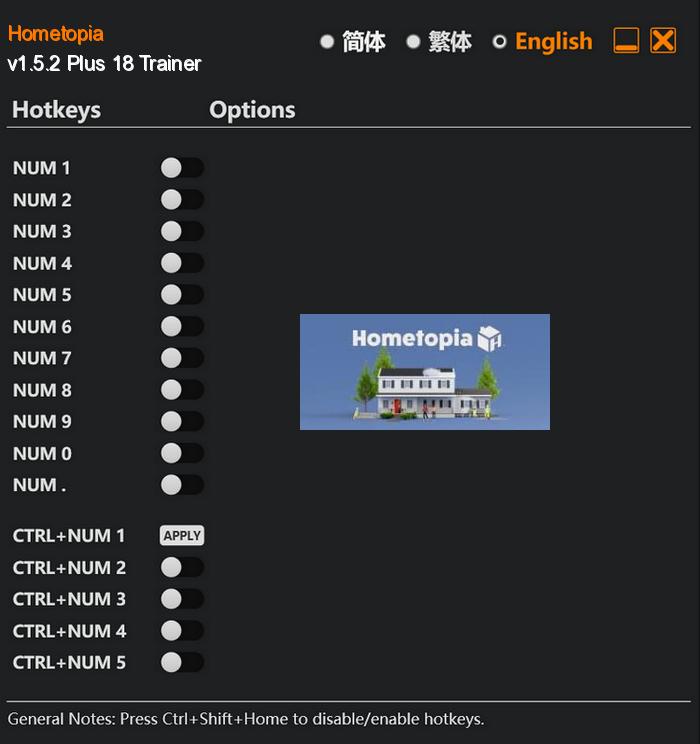 In Hometopia, players are immersed in a highly addictive co-op building simulation game that challenges their creativity and design skills. As aspiring designers and developers, they are tasked with creating the most visually stunning and functional homes in the virtual world.
The game also incorporates a competitive aspect, where players can participate in design contests and showcase their creations to a wider audience. These contests offer rewards and recognition for the most impressive designs, motivating players to continually refine their skills and stay on top.
Special Notes:
This trainer is based on Steam and Epic Store version. It can also work on Windows Store version, but it's not tested on Windows Store version, so I can't guarantee all options are compatible.
Download: