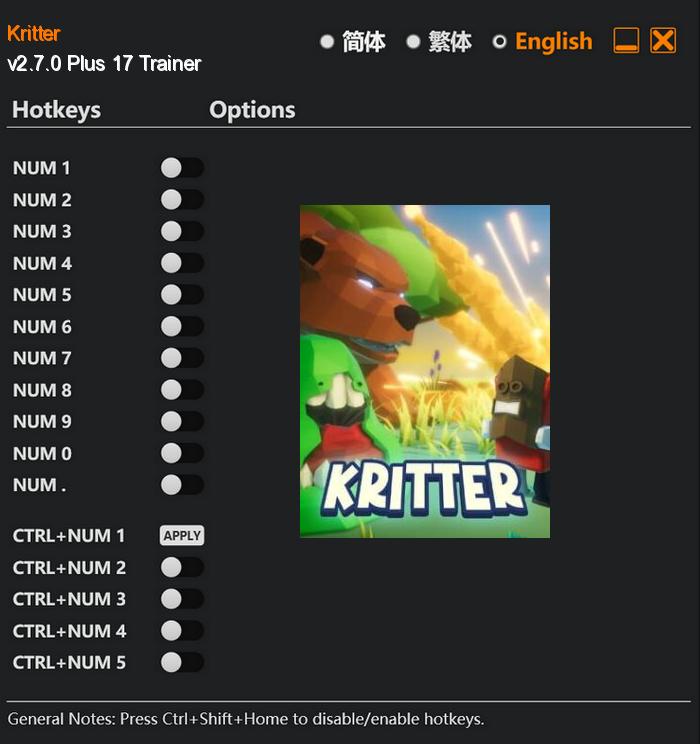 In the immersive video game, Kritter, players embark on an unforgettable journey through a hostile and unforgiving planet. Set in a futuristic world where humanity has crash-landed on an unknown, dangerous land, players must muster their strength, skills, and wit to survive and ultimately escape.
However, survival is not the only task at hand. As players progress through the game, they gradually discover the remnants of their crash-landed ship scattered across the planet's sprawling landscapes. With an innovative base-building mechanic, players can collect resources, construct, and upgrade structures to rebuild and repair their ship. The recovered wreckage serves as a safe haven, a place where players can strategize, regroup, and prepare for the next daring expedition.
Special Notes:
This is a mod, not a regular trainer.
You must enable the mod named "FLiNG Trainer Mod" in Main Menu > Mod Manager in order to use the trainer/mod (If the mod didn't show up, try close and re-enter the Mod Manager).
You must use hotkeys to enable mod/cheat options during gameplay, activating cheats outside the game's window will not work.
Download:
Medias: