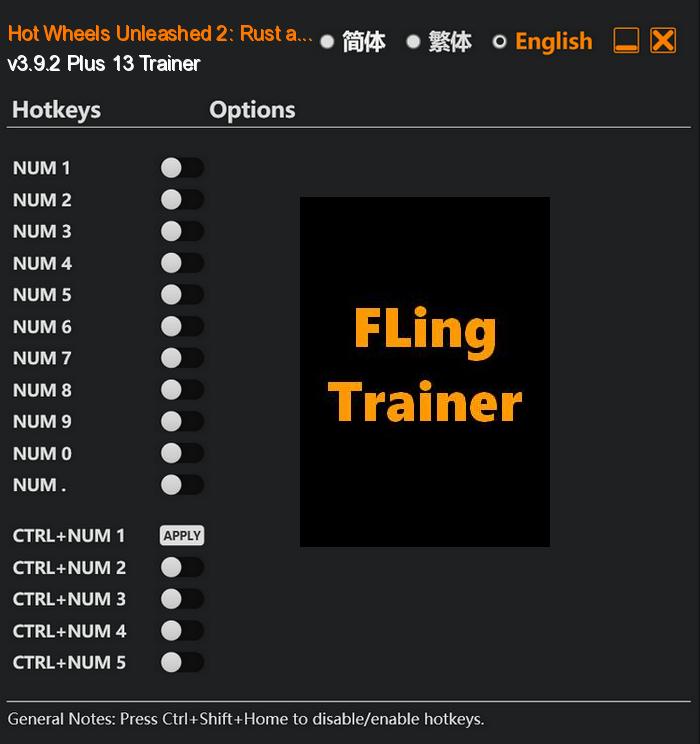 "Hot Wheels Unleashed 2: Rust and Fast Pack" takes the high-speed action and adrenaline-pumping thrills of the original game to a whole new level. Packed with more heart-stopping stunts, jaw-dropping tracks, and an incredible assortment of iconic Hot Wheels vehicles, this sequel is sure to ignite the inner child within every racing enthusiast.
As players dive into the world of "Rust and Fast Pack," they find themselves in a post-apocalyptic landscape where the remnants of civilization have succumbed to the ravages of time. Rusty cars, broken buildings, and overgrown vegetation create a unique and striking backdrop for the exhilarating races that await. From crumbling city streets to reclaimed natural landscapes, each track showcases the contrast between the abandoned world and the vibrant speedways.
Special Notes:
In order to use this trainer, you will need to downgrade your game to a previous game version.
Extract and copy Hot Wheels Unleashed 2: Rust and Fast Pack.exe to your game's root folder and overwrite existing file (Back up original file if needed).
Download: