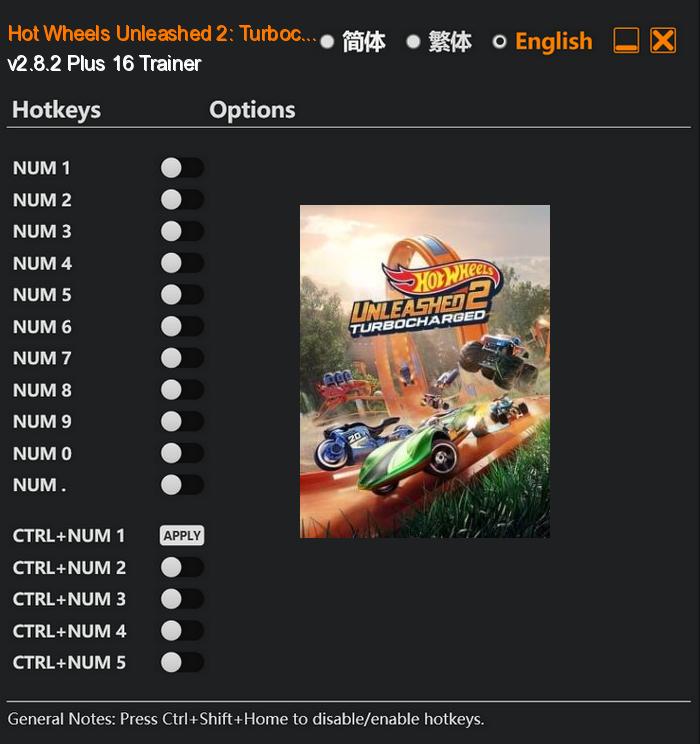 Hot Wheels Unleashed 2: Turbocharged is the exhilarating sequel to the phenomenal racing game that took the gaming world by storm. Prepare to experience the ultimate adrenaline rush as you hop into the driver's seat of over 130 of the world's raddest cars. Buckle up and get ready to unleash your inner speed demon as you race through a vast array of mind-bending tracks, each brimming with crazy new mechanics and heart-pounding obstacles.
With a myriad of game modes available, Hot Wheels Unleashed 2: Turbocharged offers endless excitement both offline and online. Challenge your friends in intense multiplayer races, or take on the world's best racers in exhilarating online competitions. And if you prefer to fly solo, embark on a thrilling career mode where you can rise through the ranks and become the undisputed champion of Hot Wheels racing.
Special Notes:
This game uses BattlEye anticheat, you need to run the game without anticheat in order to use trainer.
Download:
Medias: