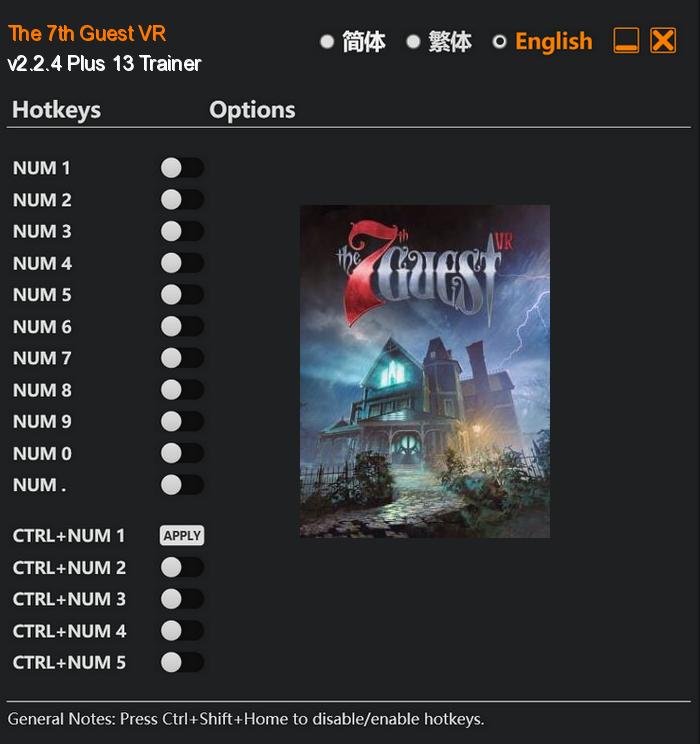 In The 7th Guest VR, players will find themselves immersed in a haunting and atmospheric virtual reality experience that will leave them on the edge of their seats. This revival of the classic 90s game takes full advantage of cutting-edge VR technology, providing an even more intense and immersive mystery adventure than ever before.
The central mystery revolves around the elusive 7th Guest, a figure whose identity remains shrouded in uncertainty. As players delve deeper into the dark history of the mansion and its inhabitants, they will uncover the sinister motives of Henry Stauf and the true purpose behind this gathering. Discovering the truth becomes a matter of life and death, as players must navigate the treacherous and ever-changing mansion to survive.
Special Notes:
This trainer is based on Steam and Epic Store version. It can also work on Windows Store version, but it's not tested on Windows Store version, so I can't guarantee all options are compatible.
Download:
Medias: