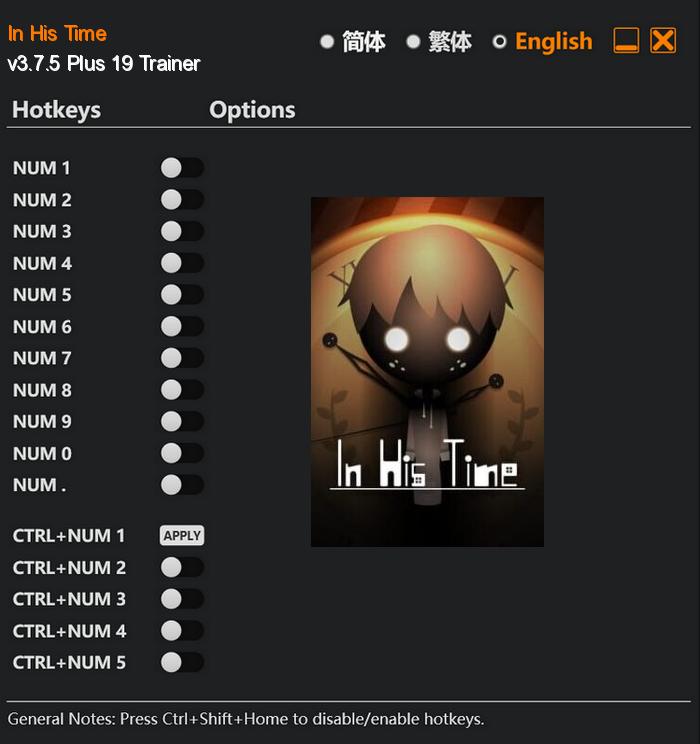 In His Time is an immersive and captivating 2D adventure game that will test your puzzle-solving skills and creative thinking. Step into the shoes of Ollie, a courageous and determined young boy, as you embark on a thrilling journey through a captivating world filled with intricate challenges and mind-bending obstacles.
The game's rich narrative will gradually unveil Ollie's intriguing backstory, gradually revealing the secrets of his past and the true purpose of his quest. As you delve deeper into the game, you'll stumble upon hidden clues and uncover surprising plot twists that will keep you on the edge of your seat.
Special Notes:
In order to use this trainer, you will need to downgrade your game to a previous game version.
Extract and copy In His Time.exe to your game's root folder and overwrite existing file (Back up original file if needed).
Download:
Medias: