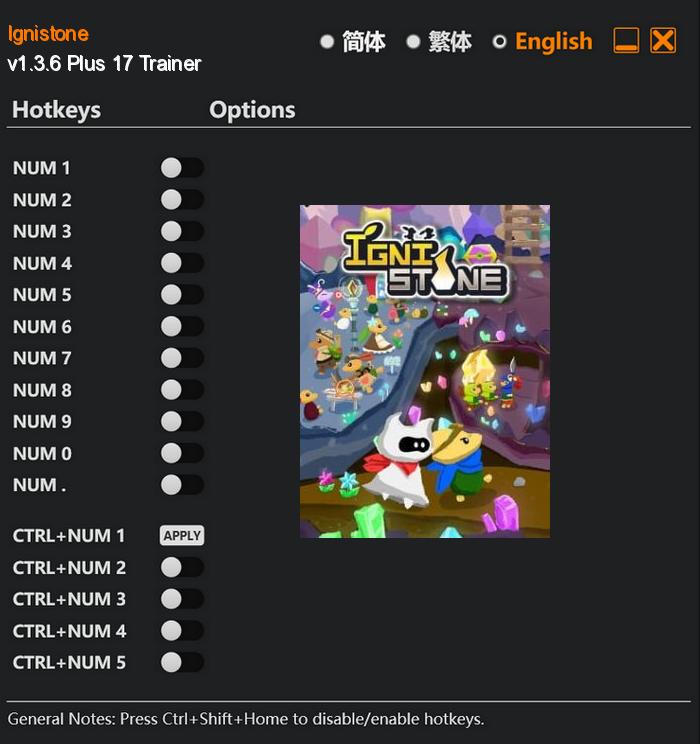 Little do the villagers know, this Mame person has unearthed the ancient artifact known as the Ignistone – a powerful stone with immense magical properties. As rumors spread about the stone's immense power, adventurers from far and wide flock to the village, eager to get their hands on the legendary relic.
Ignistone is a captivating roguelike game set in a procedurally generated dungeon. Each run presents unique challenges, requiring you to adapt and strategize accordingly. The fate of your character depends on the combination of weapons and amulets you choose to wield.
Special Notes:
In order to use this trainer, you will need to downgrade your game to a previous game version.
Extract and copy Ignistone.exe to your game's root folder and overwrite existing file (Back up original file if needed).
Download:
Medias: