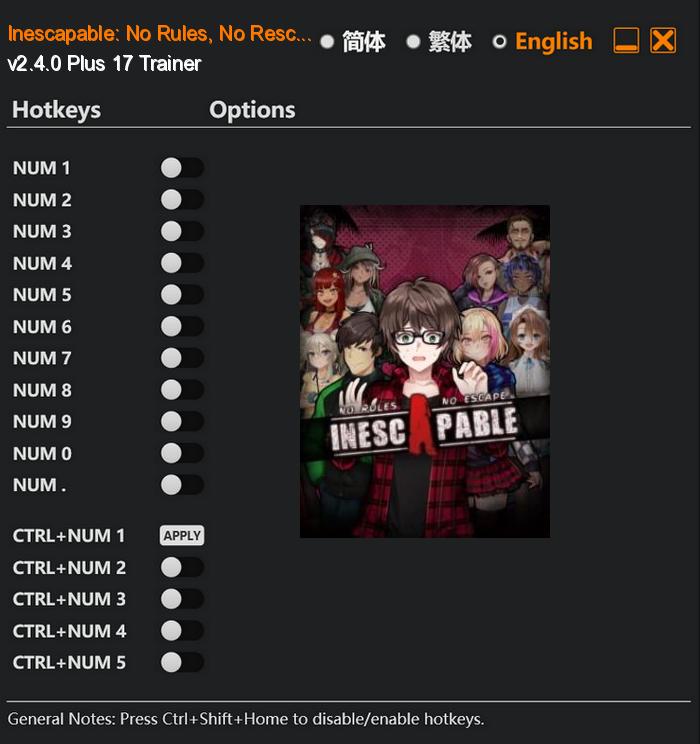 In the heart-pounding video game, "Inescapable: No Rules, No Rescue," players find themselves thrust into a harrowing situation on a luxurious, yet treacherous tropical island resort. As the protagonist, you wake up to discover that you have been mysteriously kidnapped and forcefully taken to this remote and idyllic location. Little do you know that you are unwillingly cast as a participant in a twisted reality television show, where survival is the only way to secure your freedom and a hefty cash prize.
Can you outsmart your ruthless competitors? Can you rely on your instincts to navigate the treacherous landscape and unravel the enigmatic secrets that lie beneath the surface? Only those with the courage to face the unknown, the cunning to outwit their adversaries, and the tenacity to persevere will find a way to escape "Inescapable: No Rules, No Rescue."
Special Notes:
This is a mod, not a regular trainer.
You must enable the mod named "FLiNG Trainer Mod" in Main Menu > Mod Manager in order to use the trainer/mod (If the mod didn't show up, try close and re-enter the Mod Manager).
You must use hotkeys to enable mod/cheat options during gameplay, activating cheats outside the game's window will not work.
Download:
Medias: