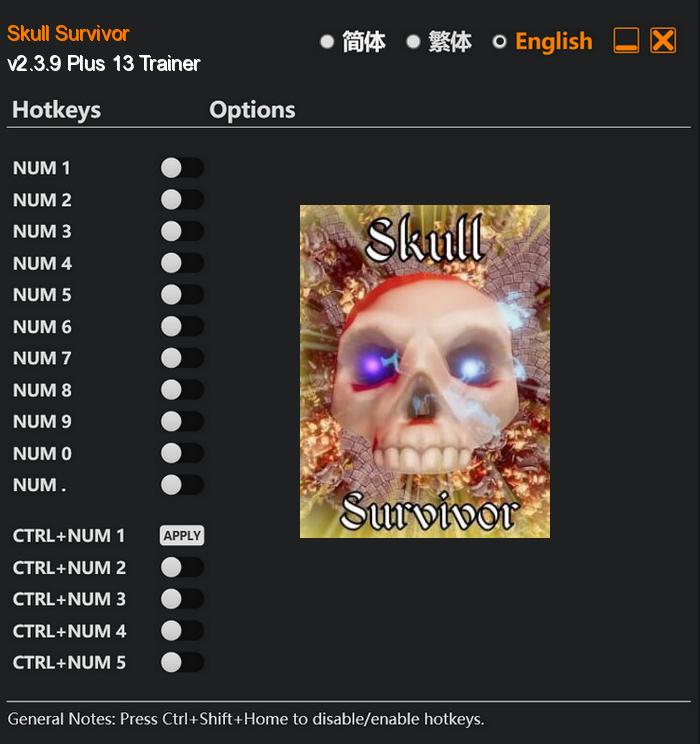 Skull Survivor is an action-packed video game where players take control of the "Skull" Survivor, a powerful and nimble warrior equipped with a deadly melee weapon. As the Skull Survivor, players must face hordes of enemies including vampires, zombies, and demons, using their swift and precise swings to defeat them.
The key to survival in Skull Survivor is the player's chosen familiar, a loyal companion that fights alongside them. The longer the familiar stays alive, the more permanent upgrades the player will have access to, increasing their chances of survival. With each venture into the dark realms, players unlock increasingly powerful upgrades, allowing them to dominate those who dare to attack them.
Special Notes:
This is a mod, not a regular trainer.
You must enable the mod named "FLiNG Trainer Mod" in Main Menu > Mod Manager in order to use the trainer/mod (If the mod didn't show up, try close and re-enter the Mod Manager).
You must use hotkeys to enable mod/cheat options during gameplay, activating cheats outside the game's window will not work.
Download:
Medias: