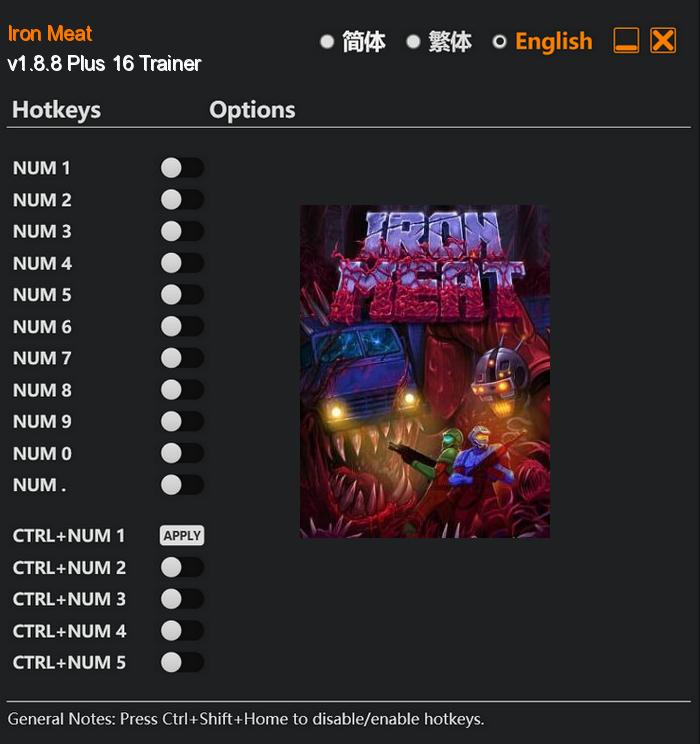 In Iron Meat, players are thrust into a high-octane, action-packed run-and-gun shooter experience that pays homage to arcade and console classics. As the protagonist, Vadim, they take on the daunting task of exterminating the Meat, a terrifying iron-ravenous mass that devours everything in its path on Earth. However, the journey to eradication unveils a cataclysmic horror lurking behind the sinister experiments of scientist Yuri on the desolate planet of Mars.
Whether playing alone or teaming up with friends in multiplayer mode, Iron Meat offers a thrilling and challenging gaming experience that will test players' skills, reflexes, and strategic thinking. Will Vadim be able to exterminate the Meat and put an end to the darkness that engulfs Earth? Only the most fearless and skilled players will be able to face the bloody challenge that awaits in the world of Iron Meat.
Special Notes:
This trainer is based on Steam and Epic Store version. It can also work on Windows Store version, but it's not tested on Windows Store version, so I can't guarantee all options are compatible.
Download:
Medias: