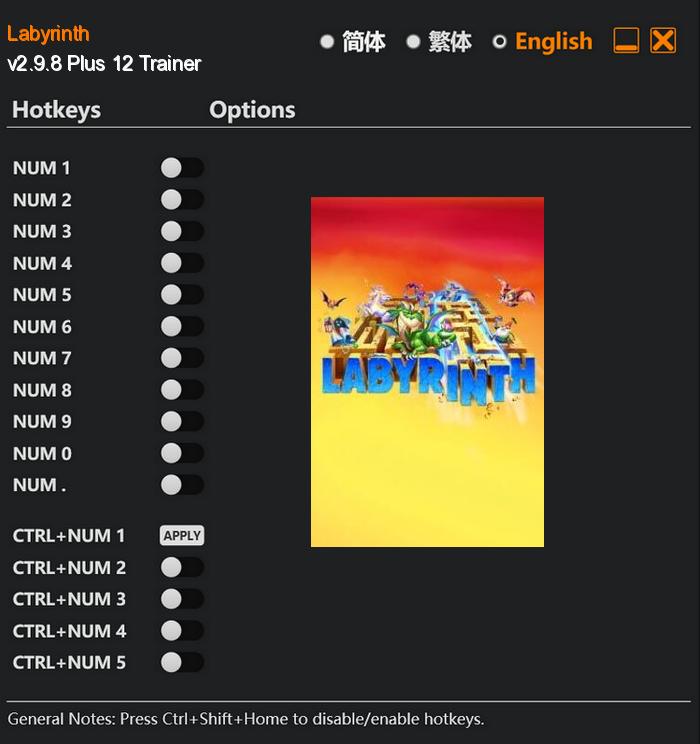 Labyrinth is an enchanting video game adaptation of the beloved board game, "The aMAZEing Labyrinth." With a fresh new look and all the mesmerizing gameplay intact, this long-awaited PC version brings the fun and excitement of the labyrinthine challenge to over 20 million eager players worldwide.
But this game isn't just about collecting treasures; it's also about outsmarting opponents. Players can manipulate the maze in such a way as to trap their opponents or force them to take longer routes, slowing their progress. Strategic thinking and careful planning take center stage as players must navigate this dynamic puzzle while also keeping an eye on their rivals.
Special Notes:
In order to use this trainer, you will need to downgrade your game to a previous game version.
Extract and copy Labyrinth.exe to your game's root folder and overwrite existing file (Back up original file if needed).
Download:
Medias: