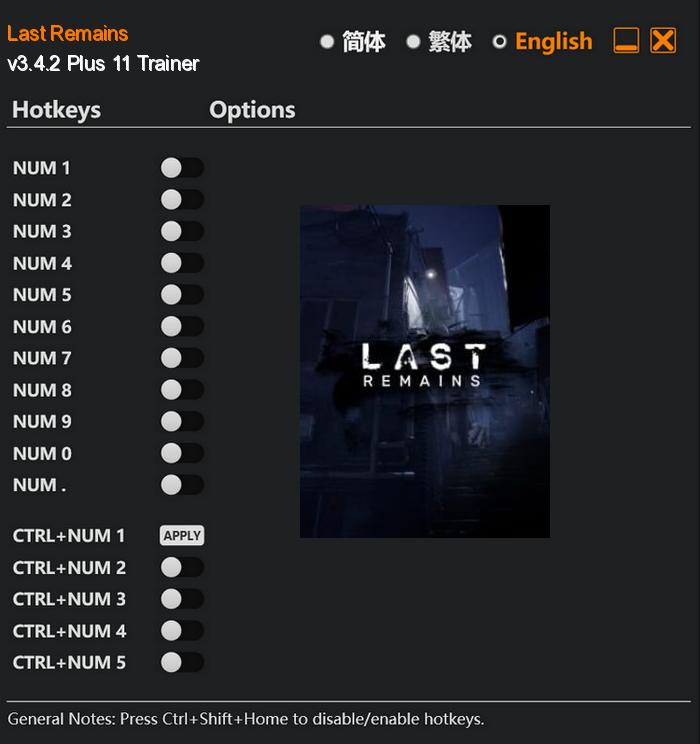 In Last Remains, players are thrust into a post-apocalyptic world where they must battle it out with 49 other survivors in a deadly game of stealth and survival. As the game begins, players find themselves awakening in a city plagued by a zombie infestation. A haunting broadcast informs them that they have just three days to find enough resources and survive until the rescue helicopter arrives.
To increase their chances of survival, players must search buildings in search of food, water, and weapons. However, the game introduces an exciting twist by offering digital collectible skins that can be found as loot. These skins act as valuable equipment and weapons, providing unique advantages to players who claim them. These skins can also be minted and stored as collectibles, allowing players to show off their valuable finds even outside of the game.
Special Notes:
This is a mod, not a regular trainer.
You must enable the mod named "FLiNG Trainer Mod" in Main Menu > Mod Manager in order to use the trainer/mod (If the mod didn't show up, try close and re-enter the Mod Manager).
You must use hotkeys to enable mod/cheat options during gameplay, activating cheats outside the game's window will not work.
Download:
Medias: