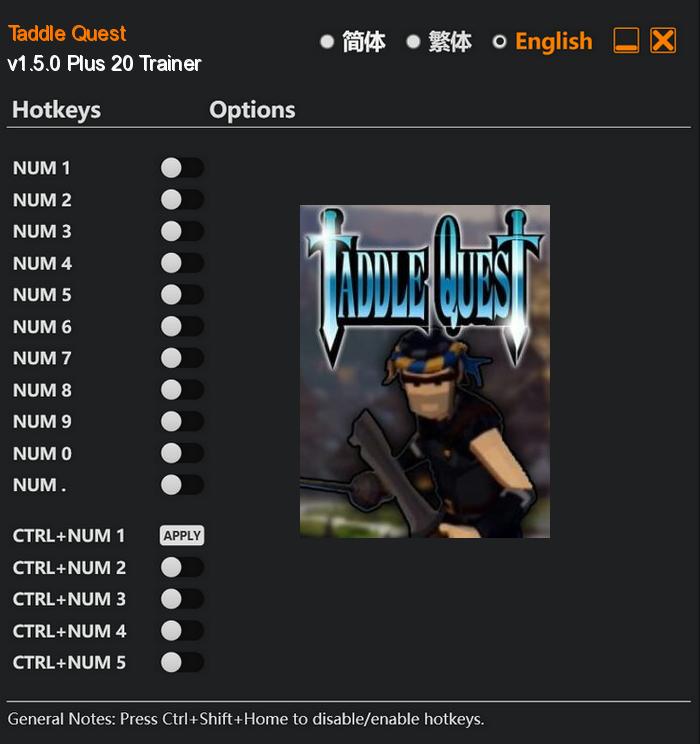 In the enchanting realm of Taddle Quest, players will embark on a thrilling adventure RPG that promises epic boss battles, formidable enemies, and plenty of equipment rewards to fuel their quest for ultimate power. This captivating game focuses on harnessing the strength within to overcome insurmountable odds, as players harness their abilities and unravel the secrets of a fantastical world.
Taddle Quest sets itself apart from other RPGs with its core emphasis on exhilarating boss battles. Each boss encounter is a heart-pounding challenge, demanding strategic thinking, lightning-fast reflexes, and expert combat skills. Players must study their adversaries' patterns, exploit weaknesses, and employ a wide array of magical abilities and devastating combos to emerge victorious. With each boss conquered, players are duly rewarded with a host of powerful equipment, leveling up their character to face even greater challenges ahead.
Special Notes:
In order to use this trainer, you will need to downgrade your game to a previous game version.
Extract and copy Taddle Quest.exe to your game's root folder and overwrite existing file (Back up original file if needed).
Download:
Medias: