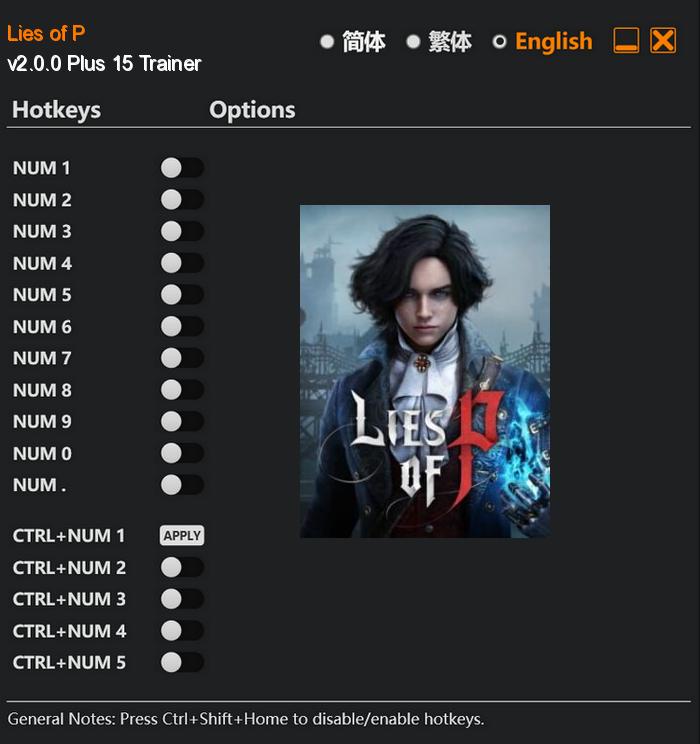 In Lies of P, players are transported into a mesmerizing Belle Époque world filled with dark magic, twisted creatures, and haunting secrets. Inspired by the timeless tale of Pinocchio, this action souls-like game immerses gamers in a deeply atmospheric and emotionally charged adventure.
Navigating through intricate levels filled with intricate puzzles, hostile creatures, and twisted characters, players must master a unique and dynamic combat system. Drawing inspiration from the souls-like genre, engaging in visceral battles requires timing, precision, and strategic thinking. Each encounter poses a threat, testing players' skills as they strive to survive in a beautifully dark and oppressively atmospheric world.
Special Notes:
In order to use this trainer, you will need to downgrade your game to a previous game version.
Extract and copy Lies of P.exe to your game's root folder and overwrite existing file (Back up original file if needed).
Download:
Medias: