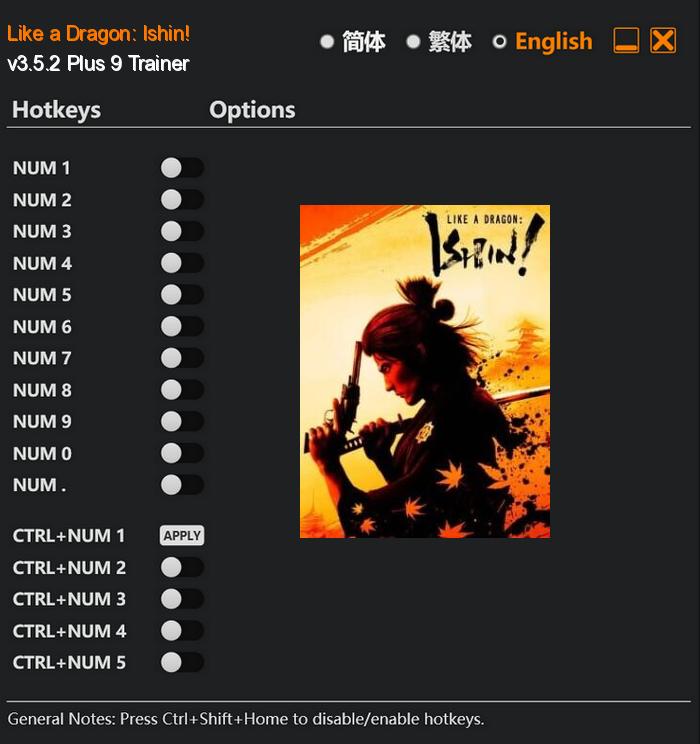 In Like a Dragon: Ishin!, players are transported back in time to feudal Japan, immersing themselves in the captivating world of 1860s Kyo. This Yakuza spin-off takes the beloved characters from the franchise, including protagonist Kazuma Kiryu as Sakamoto Ryoma, and places them in an entirely new setting filled with political intrigue, samurai duels, and intense battles.
With its captivating storyline, stunning visuals, and exhilarating gameplay, Like a Dragon: Ishin! is a game that will transport players to a bygone era of honor, loyalty, and strife. Whether you're a long-time fan of the Yakuza series or a newcomer drawn to the allure of feudal Japan, this game is sure to captivate and enthrall as you navigate the treacherous landscape of historical Japan and strive to forge your own destiny in this thrilling adventure.
Special Notes:
This trainer requires MOD "Performance Booster and Plugin Extender" to bypass crc memory check/anti tamper in the game.
Download:
Medias: