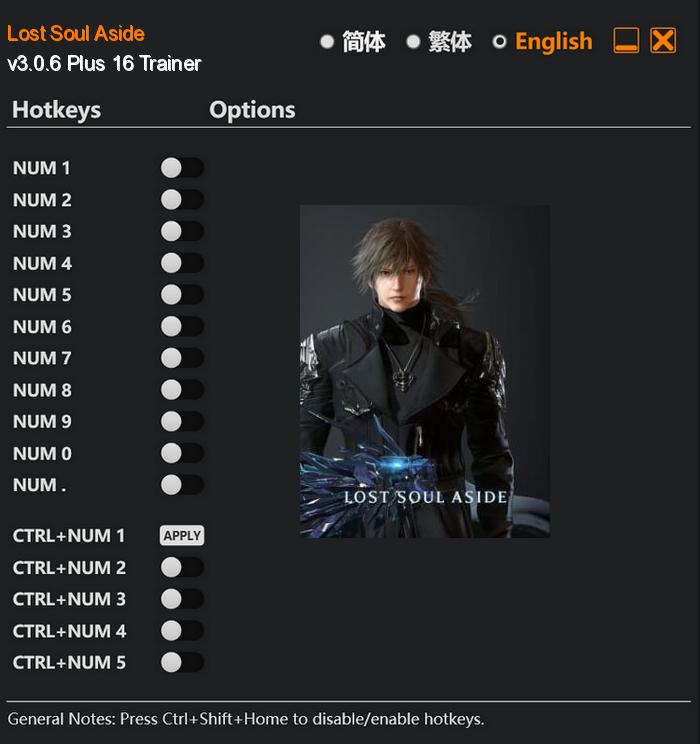 Lost Soul Aside is an exciting and visually stunning indie game that is being developed using Unreal Engine 4, with Final Fantasy 15 art serving as the initial inspiration, but with plans for unique artistic changes as the game progresses. The game is currently in the prototype stage, showcasing its potential to captivate players with its immersive world and engaging gameplay.
Set in a post-war era, Lost Soul Aside introduces a mysterious world plagued by the sudden appearance of unknown monsters. The protagonist, Kazer, finds himself unintentionally fused with a powerful and ancient race known as Arena. As their fates become intertwined, Kazer and Arena embark on an epic journey to discover the elusive and enigmatic crystals, each driven by their own personal motivations.
Special Notes:
This is a mod, not a regular trainer.
You must enable the mod named "FLiNG Trainer Mod" in Main Menu > Mod Manager in order to use the trainer/mod (If the mod didn't show up, try close and re-enter the Mod Manager).
You must use hotkeys to enable mod/cheat options during gameplay, activating cheats outside the game's window will not work.
Download:
Medias: