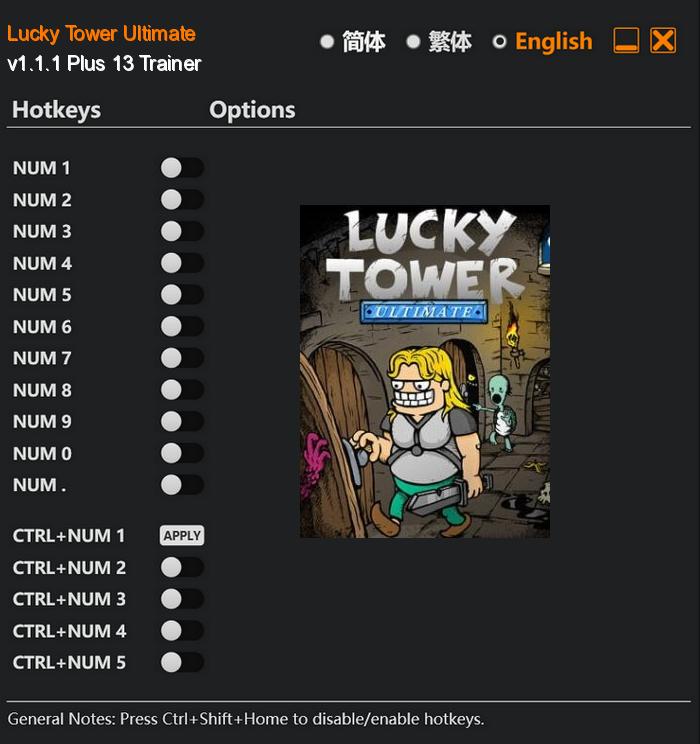 Lucky Tower Ultimate takes players on a hilariously disastrous adventure through a perilous tower filled with deadly traps and eccentric characters. As the protagonist, your luck seems to be forever cursed as you find yourself repeatedly failing to escape the tower's clutches. However, all hope is not lost as the game's crude slapstick humor serves as your ally, providing comedic relief and unique solutions to help you overcome the tower's challenges.
With its unpredictable gameplay, engaging storytelling, and crude slapstick humor, Lucky Tower Ultimate offers a truly unique and entertaining experience for players seeking a roguelike adventure that is equal parts challenging and hilarious. Prepare to laugh, fail, and slash your way to freedom in this outrageous tower escapade.
Special Notes:
This trainer requires MOD "Performance Booster and Plugin Extender" to bypass crc memory check/anti tamper in the game.
Download:
Medias: