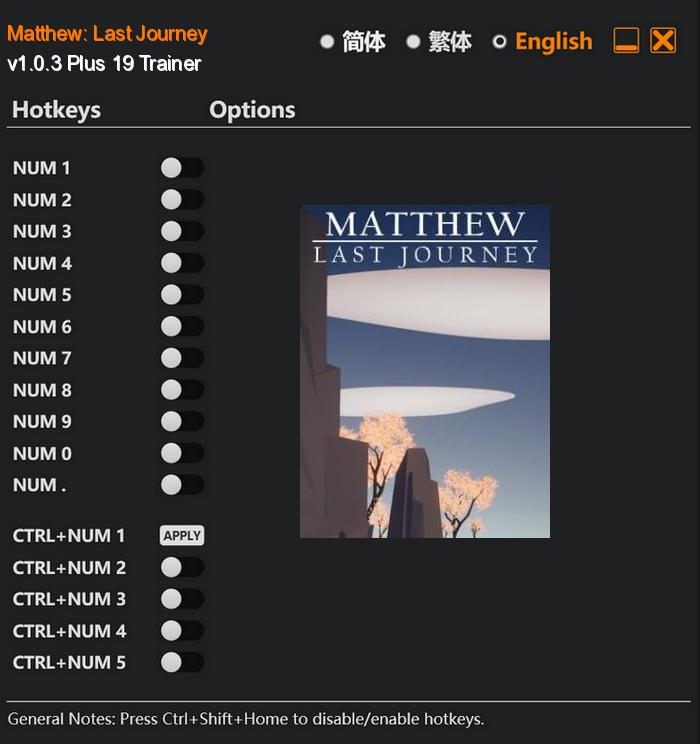 Matthew: Last Journey is a visually stunning 3D indie adventure exploration game that takes players on an emotional and captivating journey. Set in a world created in a charming low poly style, players will assume the role of Matthew as they embark on a heartwarming and deeply personal quest.
As players delve deeper into the game, they will gradually uncover the heartwarming and sometimes bittersweet history of Matthew's family. Through interactions with objects and engaging in thought-provoking puzzles, players will piece together the tale of Matthew's ancestors, deepening their understanding of the family's legacy.
Special Notes:
This is a mod, not a regular trainer.
You must enable the mod named "FLiNG Trainer Mod" in Main Menu > Mod Manager in order to use the trainer/mod (If the mod didn't show up, try close and re-enter the Mod Manager).
You must use hotkeys to enable mod/cheat options during gameplay, activating cheats outside the game's window will not work.
Download:
Medias: