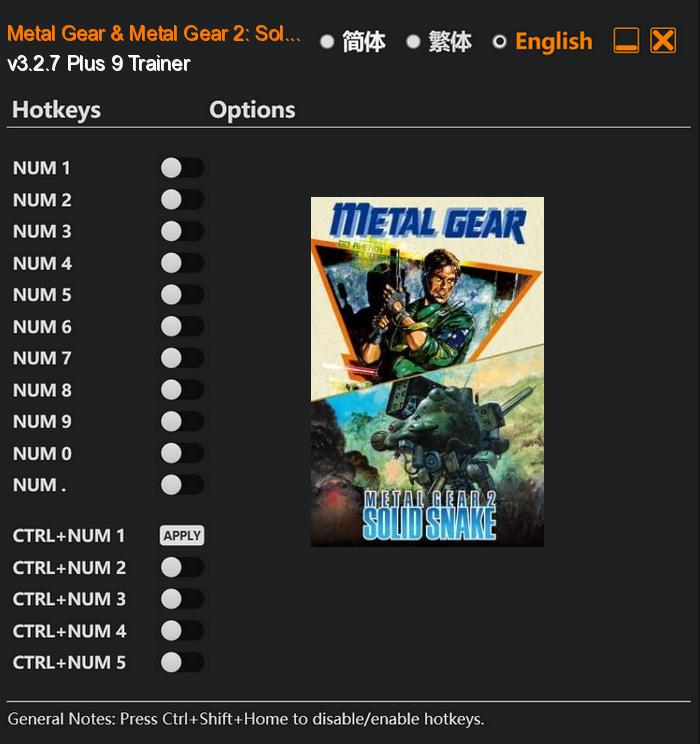 Metal Gear & Metal Gear 2: Solid Snake is an iconic video game series that revolutionized the stealth action genre and laid the foundation for the beloved Metal Gear franchise. Packed with intense gameplay, intricate storylines, and groundbreaking mechanics, these titles are considered the classics that set the standards for future stealth games.
Both Metal Gear and Metal Gear 2: Solid Snake are renowned for their innovative gameplay mechanics. Players must carefully navigate their surroundings, observing enemy patterns, hiding in shadows, and strategically planning their moves to avoid detection. The games also feature various weapons, gadgets, and tools that can be used to outsmart enemies and overcome obstacles. Additionally, engaging boss battles and thought-provoking puzzles provide a well-rounded and immersive gaming experience.
Special Notes:
In order to use this trainer, you will need to downgrade your game to a previous game version.
Extract and copy Metal Gear & Metal Gear 2: Solid Snake.exe to your game's root folder and overwrite existing file (Back up original file if needed).
Download:
Medias: