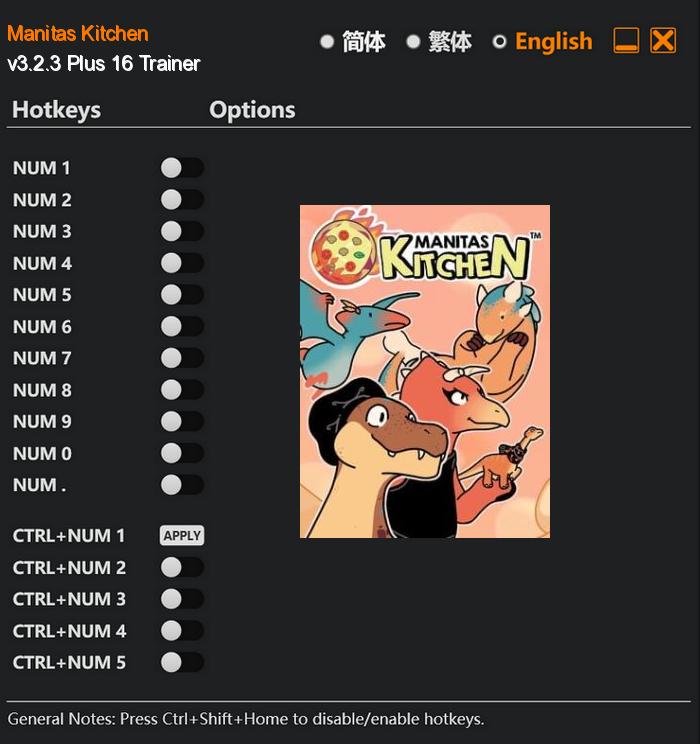 In Manitas Kitchen, players are welcomed into a delightful and whimsical world filled with delicious food and charming characters. The game combines the addictive elements of both casual cooking games and exciting arcade challenges, making it a perfect choice for gamers of all ages.
Whether players are looking for a casual cooking game to unwind with or an immersive culinary adventure, Manitas Kitchen has something for everyone. With its addictive gameplay, charming characters, and mouthwatering recipes, this game will quickly become a favorite among food enthusiasts and gamers alike. So, put on your chef's hat, step into Manitas Kitchen, and embark on a delightful quest to become the best pizza maker in town!
Special Notes:
In order to use this trainer, you will need to downgrade your game to a previous game version.
Extract and copy Manitas Kitchen.exe to your game's root folder and overwrite existing file (Back up original file if needed).
Download:
Medias: