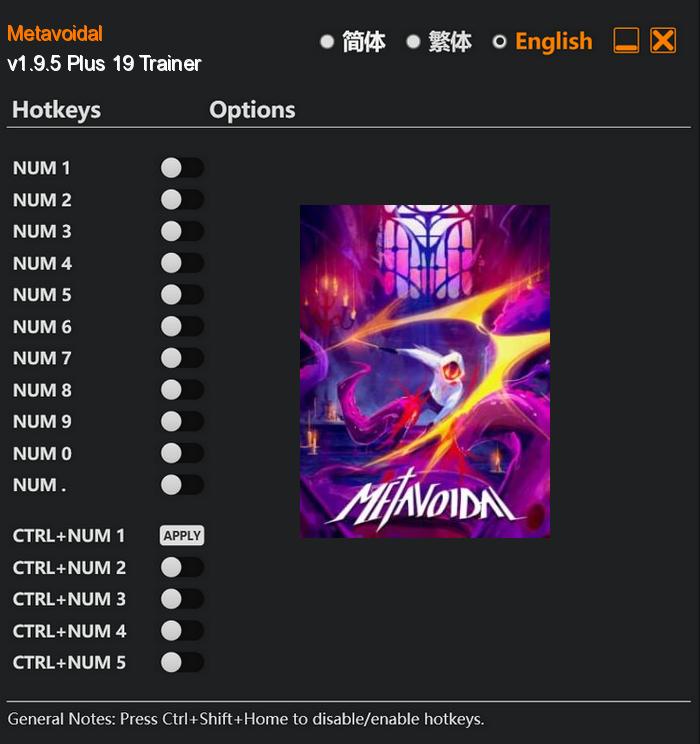 Metavoidal is a thrilling and unconventional video game that takes you on a wild and wacky journey as a drummer seeking revenge on a Metal Band of Eldritch Monsters. In this roguelite brawler, you'll find yourself in a corrupted hellscape, where your only hope of survival lies in your trusty drumsticks.
But beware, as the stakes are high and the challenge is relentless. Metavoidal is a roguelite, meaning that each time you die, you'll be sent back to the beginning, forced to start your journey anew. However, every defeat brings new opportunities for growth and learning, allowing you to improve your strategy and unlock incredible abilities that can turn the tide of the battle.
Special Notes:
This is a mod, not a regular trainer.
You must enable the mod named "FLiNG Trainer Mod" in Main Menu > Mod Manager in order to use the trainer/mod (If the mod didn't show up, try close and re-enter the Mod Manager).
You must use hotkeys to enable mod/cheat options during gameplay, activating cheats outside the game's window will not work.
Download:
Medias: