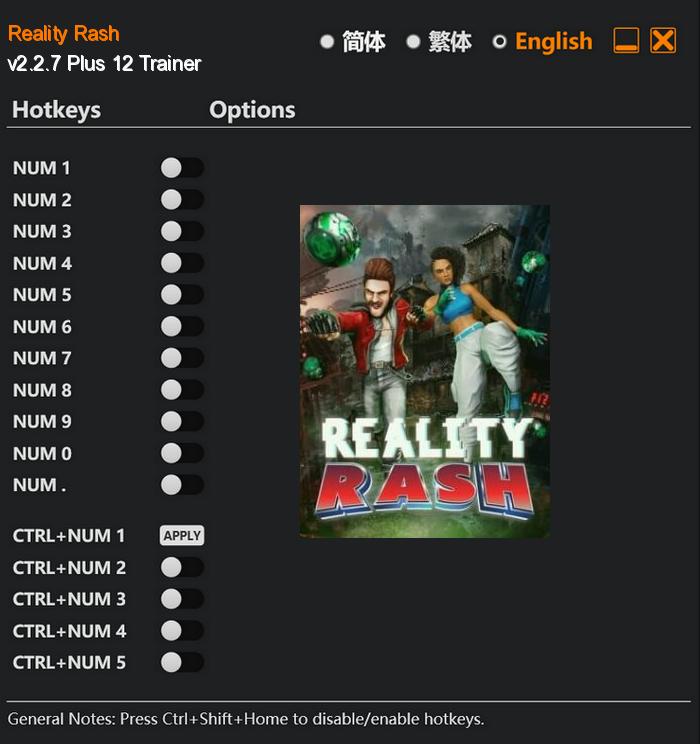 Reality Rash is an adrenaline-pumping 3D beat 'em up that pays homage to iconic classics such as Jackie Chan Stuntmaster, Streets of Rage, and TMNT. Set in a captivating virtual reality world, this action-packed game brings the glory days of side-scrolling beat 'em ups into the modern era.
As you progress, you'll unlock a multitude of characters, each with their own playstyle and unique set of skills. Will you choose the nimble martial artist with lightning-fast strikes, or the hulking powerhouse capable of wreaking havoc with a single blow? Experiment with different characters to find the perfect match for your preferred combat style.
Special Notes:
In order to use this trainer, you will need to downgrade your game to a previous game version.
Extract and copy Reality Rash.exe to your game's root folder and overwrite existing file (Back up original file if needed).
Download:
Medias: