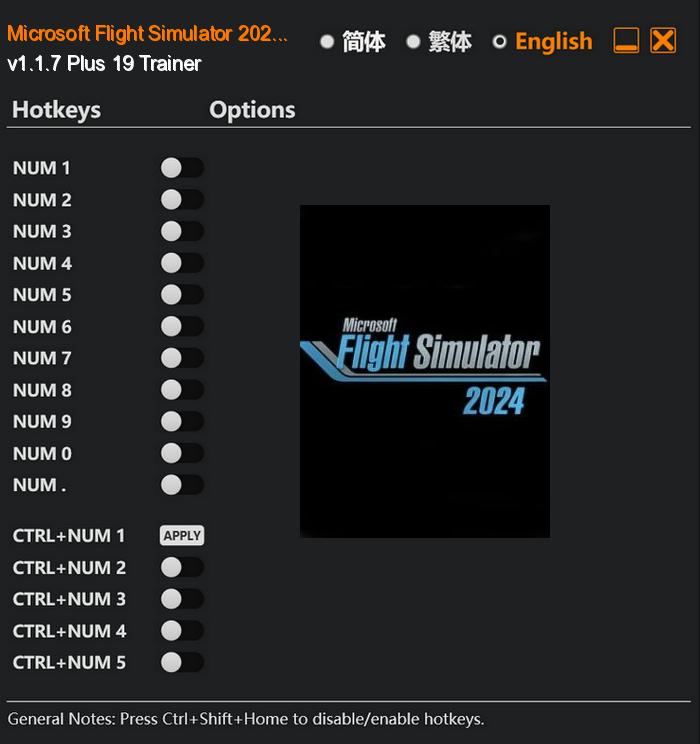 Microsoft Flight Simulator 2024 is the ultimate game for aviation enthusiasts and aspiring pilots. Experience the thrill of flying like never before as you take to the skies in the most realistic and immersive flight simulator ever created. Powered by the advanced Asobo Studio engine, this game harnesses the latest technologies in simulation, cloud computing, machine learning, graphics, and gaming to deliver an unparalleled experience.
Take on challenging missions and scenarios that will put your piloting skills to the test. From emergency landings to search and rescue operations, every moment is a chance to prove your mettle and demonstrate your ability to make split-second decisions under pressure. With customizable difficulty levels, you can tailor the experience to suit your skill level, whether you're a seasoned pilot or a complete beginner.
Special Notes:
In order to use this trainer, you will need to downgrade your game to a previous game version.
Extract and copy Microsoft Flight Simulator 2024.exe to your game's root folder and overwrite existing file (Back up original file if needed).
Download:
Medias: