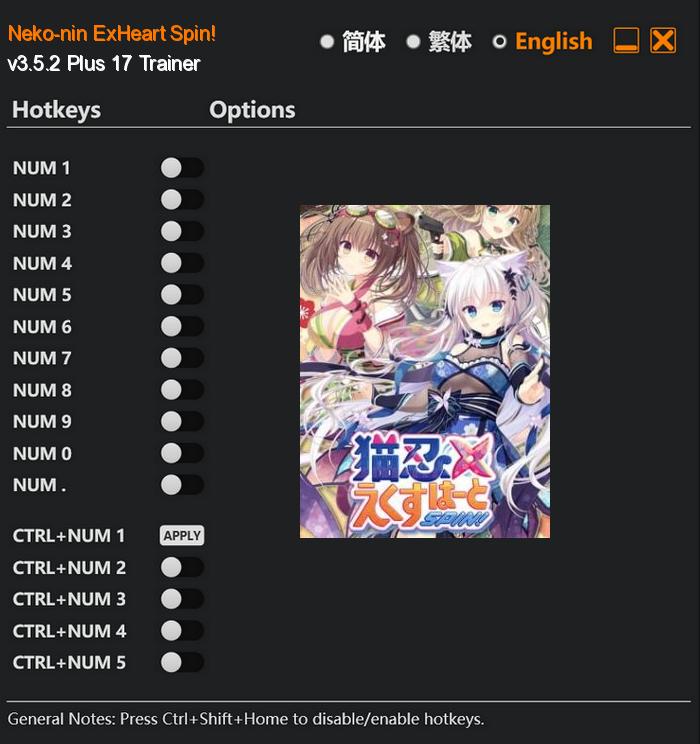 Neko-nin ExHeart Spin! is an exciting and action-packed side story in the popular Neko-nin ExHeart series. The game follows the journey of our hero, Makibishi Kikumaru, whose life takes an unexpected turn when his grandfather suddenly passes away. As he tries to cope with his loss, his world is turned upside down when a cat-eared woman in battle dress storms into the funeral vigil, wreaking havoc with a machine gun. Even more surprisingly, Kikumaru's younger sister suddenly transforms into a tanuki-eared ninja.
Confused and shocked, Kikumaru finds himself in dire need of help, which comes in the form of a mysterious and beautiful cat-eared woman named Touka. Claiming to be here to protect him, she reveals a hidden world where demi-humans and beings from different origins exist in secret. These creatures, who were once powerful ninja during the Sengoku period, continue to live amongst the unsuspecting population.
Special Notes:
This game uses EasyAntiCheat protection, in order to launch this game without EAC, please follow these instructions:
Start steam in offline mode.
Copy "Launcher.exe" to game directory.
Start game.
Download: