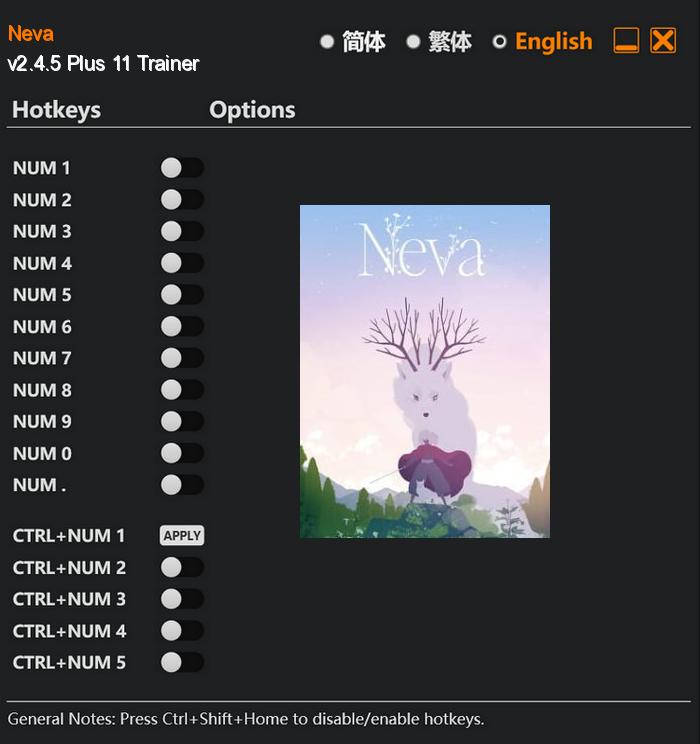 Neva is an extraordinary and visually stunning video game that takes players on an emotional journey through a decaying world. The game revolves around the story of a young woman who forms an unbreakable bond with a wolf cub. As the cub grows and matures, their connection deepens, and together they embark on a remarkable adventure.
With the developer Nomada's track record of creating visually stunning and emotionally engaging games, Neva promises to be a true feast for the eyes. From the incredible attention to detail to the captivating storytelling, players can expect a truly immersive and unforgettable gaming experience. Dive into the world of Neva and embark on an enchanting adventure that explores the power of friendship, perseverance, and the beauty that can be found even in a decaying world.
Special Notes:
This is a mod, not a regular trainer.
You must enable the mod named "FLiNG Trainer Mod" in Main Menu > Mod Manager in order to use the trainer/mod (If the mod didn't show up, try close and re-enter the Mod Manager).
You must use hotkeys to enable mod/cheat options during gameplay, activating cheats outside the game's window will not work.
Download:
Medias: