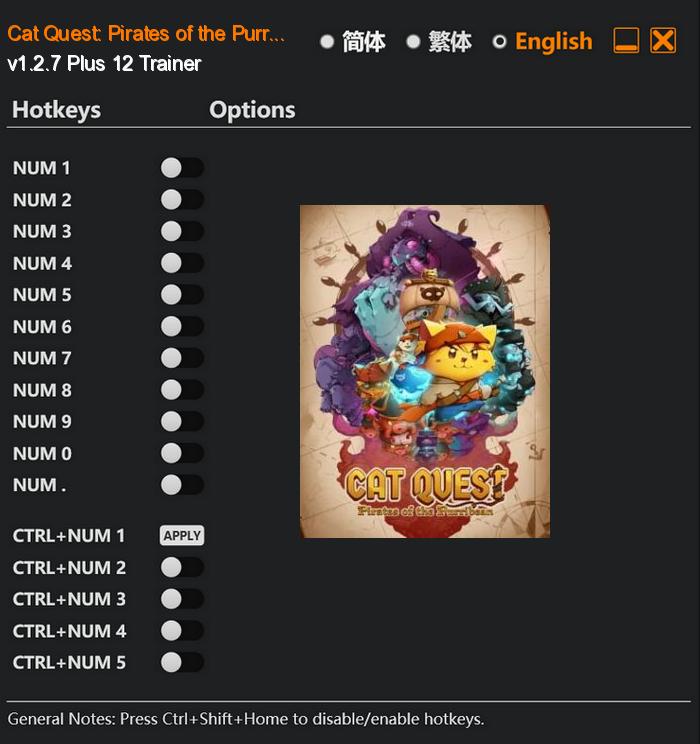 Cat Quest: Pirates of the Purribean is an exhilarating video game that puts players in the paws of a daring purrivateer in a vast and vibrant 2.5D open-world. Set in a cat-filled universe, this epic adventure takes place on the high seas, where players will face swashbuckling challenges and ferocious Pi-rats in their quest for riches and glory.
However, the Pirate King, an infamous and treacherous adversary, has set his sights on your ship and crew. As you sail the seas, you must constantly be on guard, for danger lurks around every corner. Engage in thrilling ship battles, engage in sword fights with cunning opponents, and unleash devastating magical abilities to thwart the Pirate King's plans.
Special Notes:
In order to use this trainer, you will need to downgrade your game to a previous game version.
Extract and copy Cat Quest: Pirates of the Purribean.exe to your game's root folder and overwrite existing file (Back up original file if needed).
Download:
Medias: