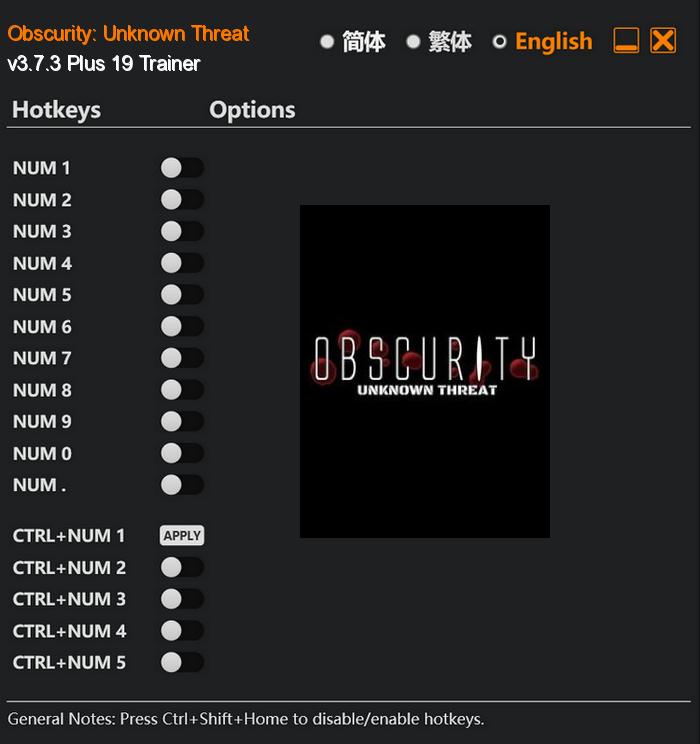 In Obscurity: Unknown Threat, players are thrust into a hauntingly atmospheric world where darkness engulfs every corner. As a member of a highly trained team of soldiers, you find yourselves facing an unimaginable challenge. A hidden, malevolent force known as the Obscurity lurks in the shadows, posing an unknown threat to humanity.
Prepare to engage in intense gunfights, utilizing an arsenal of realistic and immersive weapons to outsmart your opponents. Precision and skill are essential as you navigate the dark and treacherous terrain, where a single misstep can mean certain doom. The game's advanced gore mechanics ensure that every encounter is visceral and bone-chilling, heightening the sense of danger and desperation.
Special Notes:
This is a mod, not a regular trainer.
You must enable the mod named "FLiNG Trainer Mod" in Main Menu > Mod Manager in order to use the trainer/mod (If the mod didn't show up, try close and re-enter the Mod Manager).
You must use hotkeys to enable mod/cheat options during gameplay, activating cheats outside the game's window will not work.
Download:
Medias: