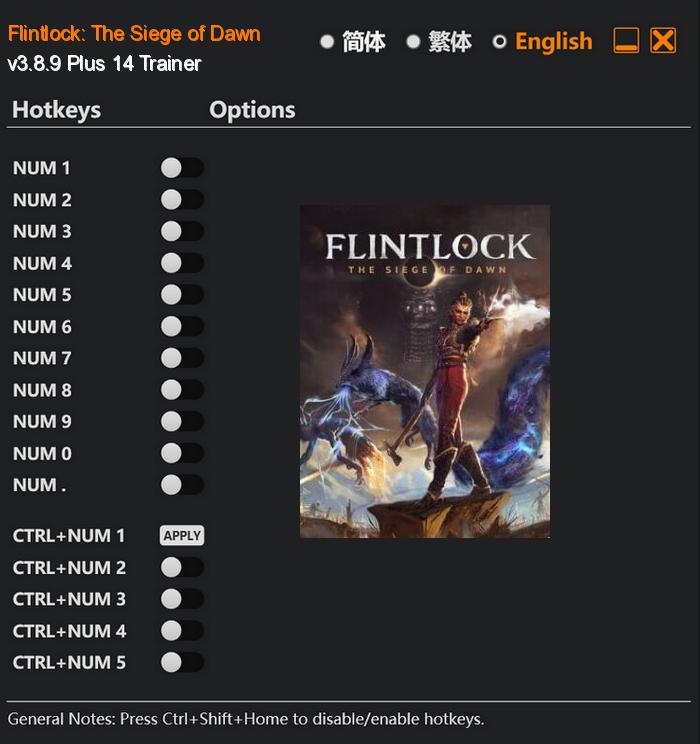 Flintlock: The Siege of Dawn takes players on a thrilling and action-packed adventure set in a vast open-world teeming with danger and mystery. As the protagonist Nor Vanek, a valiant soldier in the coalition army, players are driven by an unrelenting desire for revenge against the malevolent deities responsible for humanity's downfall.
Flintlock: The Siege of Dawn offers players a wide range of gameplay possibilities. Engage in intense real-time combat, combining agile gunplay with explosive magical spells to obliterate enemies. Customize Nor's skills and abilities to suit your playstyle, unlocking powerful upgrades and unique abilities as you progress. Explore a sprawling open-world, brimming with diverse environments, each harboring its own secrets and quests to uncover.
Special Notes:
This game uses BattlEye anticheat, you need to run the game without anticheat in order to use trainer.
Download:
Medias: