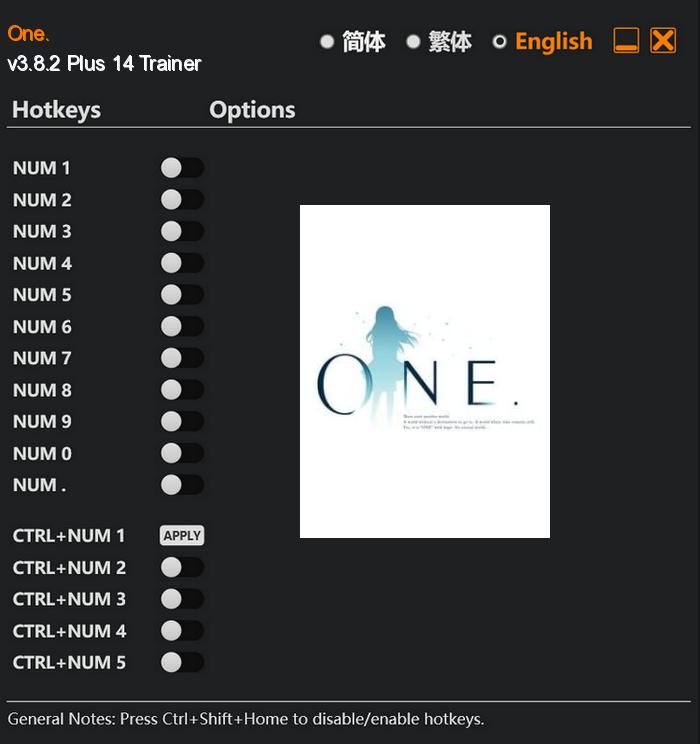 One. is a captivating and emotional visual novel that takes players on a journey through love, self-discovery, and the intertwining of multiple worlds. Developed by NEXTON's sub-brand novamicus for the company's 30th anniversary, this game is a remake of the beloved 1999 title, One: Kagayaku Kisetsu he.
One. offers players a deeply immersive and thought-provoking experience, delving into themes of love, identity, and the complexities of human connections. The choices made by players throughout the game will shape the narrative, leading to multiple branching paths and different outcomes. With stunning visuals, heartfelt dialogue, and a captivating storyline, One. promises to enchant players and leave a lasting impact on their gaming experience.
Special Notes:
In order to use this trainer, you will need to downgrade your game to a previous game version.
Extract and copy One..exe to your game's root folder and overwrite existing file (Back up original file if needed).
Download:
Medias: