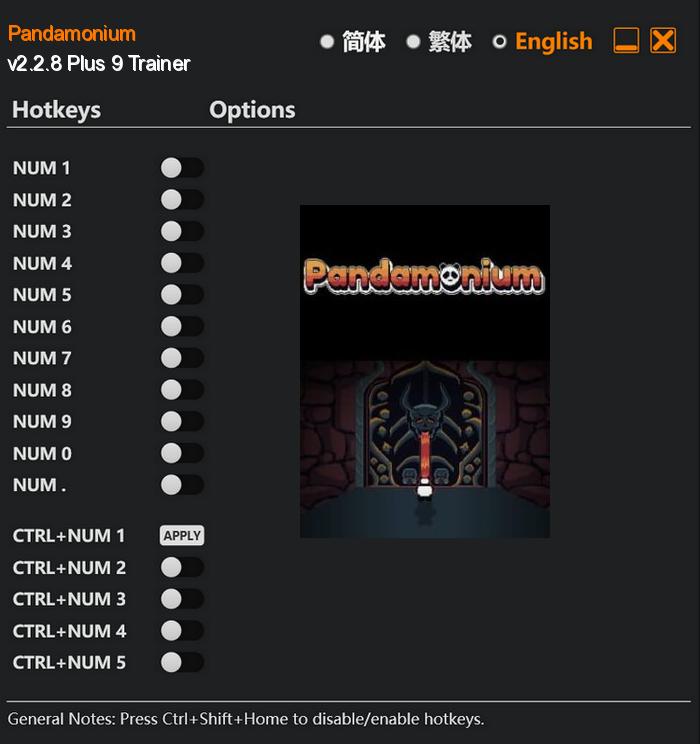 In the immersive world of Pandamonium, players take on the role of an adventurous panda who unwittingly finds themselves in the long-lost capital of Hell. As they navigate through this perilous realm, players will be captivated by the stunning hand-drawn crisp pixel art and captivating 2.5D graphics that bring the game's hauntingly beautiful landscapes to life.
Beyond mere survival, Pandamonium holds a captivating narrative filled with captivating quests and intriguing lore. Uncover the secrets of the Lost Capital of Hell and its connection to the panda protagonist, as well as the fate of other pandas who might have stumbled upon this forsaken realm.
Special Notes:
This trainer is based on Steam and Epic Store version. It can also work on Windows Store version, but it's not tested on Windows Store version, so I can't guarantee all options are compatible.
Download:
Medias: