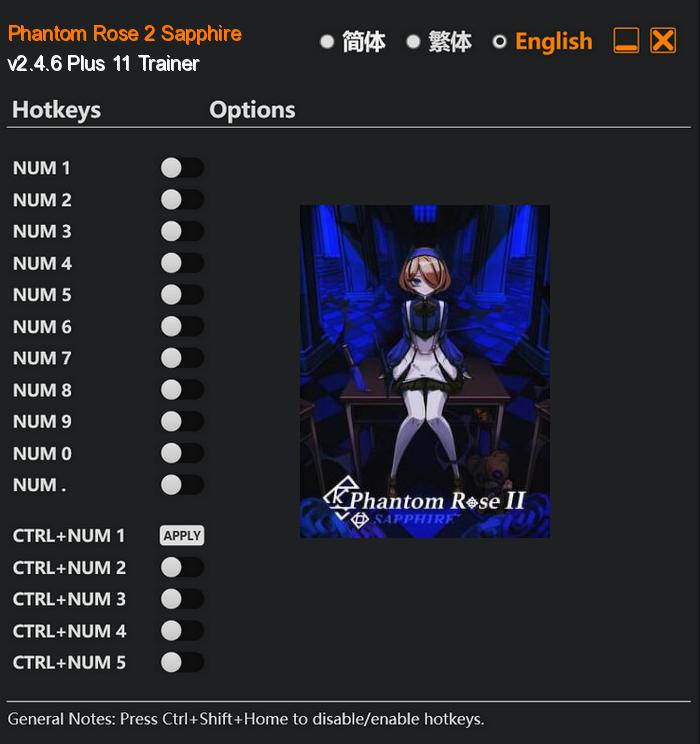 Phantom Rose 2 Sapphire takes players on an epic journey through a dark and twisted world, where they will embark on a mission to save Aria's beloved school from the clutches of malevolent forces. Developed by the talented solo artist makaroll, this roguelike deckbuilding game offers a unique blend of strategic card battles and immersive storytelling.
The heart of the game lies in the captivating card battles. Players will collect and harness the power of powerful cards, each representing different skills, abilities, and spells. With a vast array of cards at their disposal, they will construct unique decks that suit their playstyle and strategize their moves for every encounter. Crafting the perfect combination of cards is essential for survival, as the enemies grow stronger, and challenges become increasingly difficult.
Special Notes:
This trainer is based on Steam and Epic Store version. It can also work on Windows Store version, but it's not tested on Windows Store version, so I can't guarantee all options are compatible.
Download:
Medias: