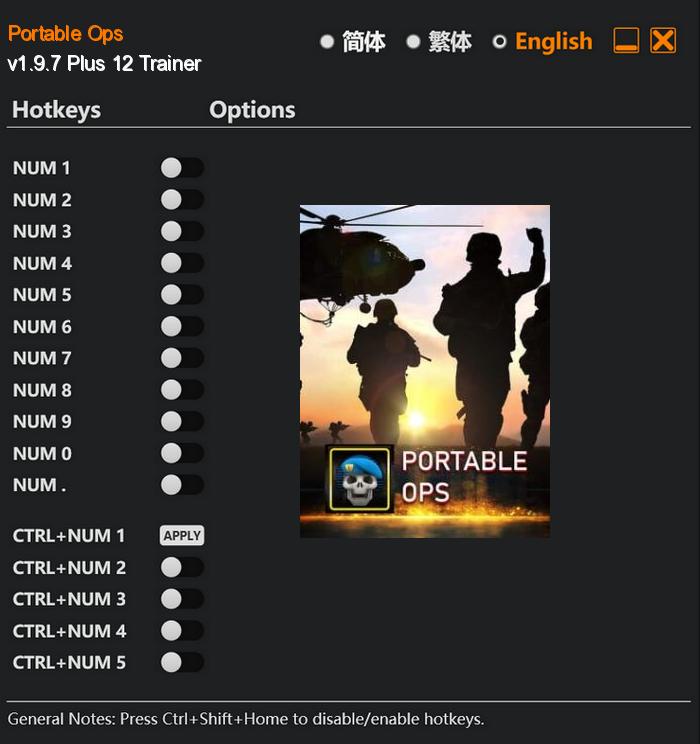 Portable Ops is an immersive and adrenaline-fueled video game that allows players to step into the shoes of a seasoned mercenary for hire. Whether you prefer to go solo, team up with friends in co-op mode, or engage in intense 12-v-12 matches online, Portable Ops delivers an authentic and exhilarating experience.
In addition to the immersive single-player campaign, Portable Ops truly shines in its online multiplayer mode. Engage in intense firefights, outmaneuver your opponents, and showcase your skills against players from around the world. Every match is a test of skill, where only the best mercenaries will come out on top.
Special Notes:
This is a mod, not a regular trainer.
You must enable the mod named "FLiNG Trainer Mod" in Main Menu > Mod Manager in order to use the trainer/mod (If the mod didn't show up, try close and re-enter the Mod Manager).
You must use hotkeys to enable mod/cheat options during gameplay, activating cheats outside the game's window will not work.
Download:
Medias: