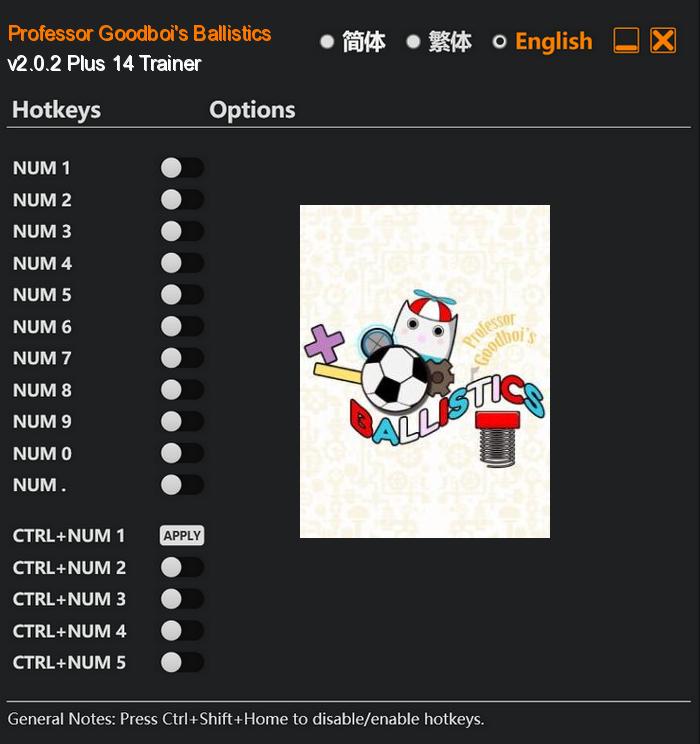 Professor Goodboi's Ballistics is an exciting and addictive puzzle game that challenges players to use tools and physics to guide a football to the exit. Set in a vibrant and colorful world, players must strategically place various objects such as ramps, boxes, springs, and speed boosts to overcome obstacles and successfully navigate the ball to its destination.
With its addictive gameplay, captivating levels, and charming aesthetic, Professor Goodboi's Ballistics is a must-play for puzzle game enthusiasts. So, get ready to embark on an adventure filled with thrilling puzzles, ingenious tools, and hours of entertainment. Can you guide the football to the exit and prove yourself as the ultimate puzzle-solving master?
Special Notes:
This trainer is based on Steam and Epic Store version. It can also work on Windows Store version, but it's not tested on Windows Store version, so I can't guarantee all options are compatible.
Download:
Medias: