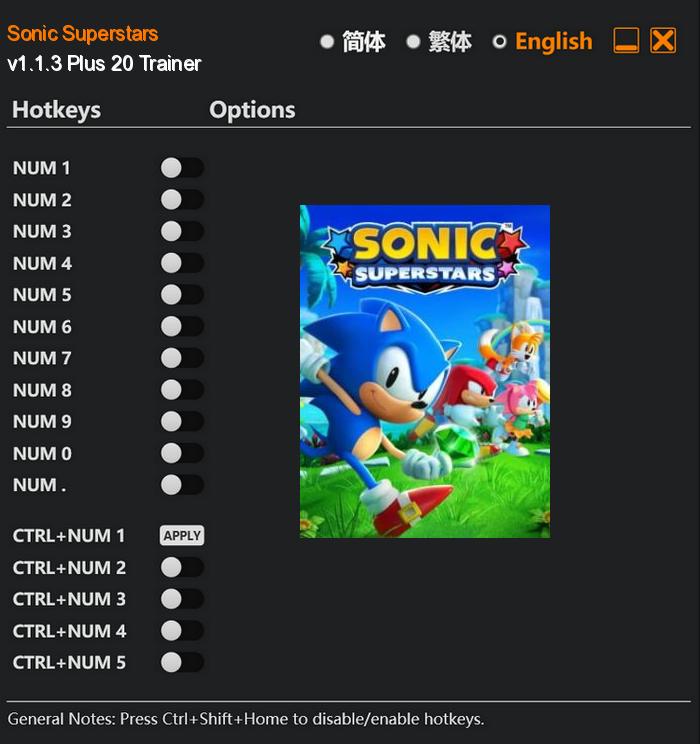 In Sonic Superstars, players embark on an exhilarating journey through the enchanting and mysterious Northstar Islands, presented in a vibrant and stunning 2D art style. This game marks a thrilling new chapter in the beloved Sonic franchise, offering nostalgic high-speed action platforming mixed with innovative gameplay elements.
The game allows players to take control of Sonic the Hedgehog, along with his loyal friends Tails, Knuckles, and Amy Rose. Each character possesses their unique abilities and skills, providing a variety of playstyles to suit different preferences. Sonic's lightning-fast speed, Tails' ability to fly and provide air support, Knuckles' powerful punches and climbing prowess, and Amy's agile acrobatics make for a well-rounded and dynamic team.
Special Notes:
This trainer requires MOD "Performance Booster and Plugin Extender" to bypass crc memory check/anti tamper in the game.
Download:
Medias: