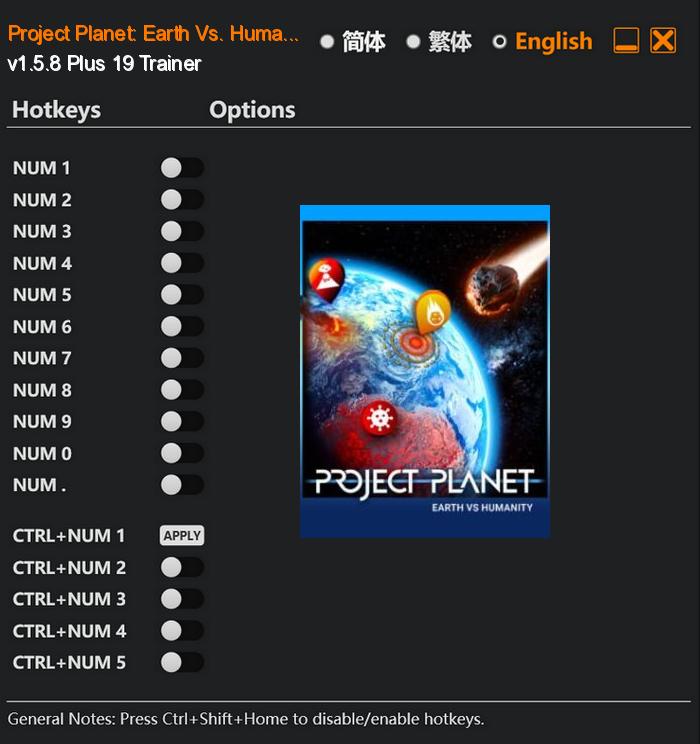 Project Planet: Earth Vs. Humanity is an immersive and thought-provoking video game that challenges players to make impossible choices while navigating through cataclysmic disasters. As the protagonist, you take on the formidable role of planet Earth itself, faced with the ultimate dilemma: save your fellow humans or unleash destructive forces upon them.
The game's stunning graphics and atmospheric sound design beautifully portray the chaos and devastation brought on by natural disasters. From towering tsunamis to raging wildfires, every disaster feels alarmingly real, immersing players in a world on the brink of destruction.
Special Notes:
In order to use this trainer, you will need to downgrade your game to a previous game version.
Extract and copy Project Planet: Earth Vs. Humanity.exe to your game's root folder and overwrite existing file (Back up original file if needed).
Download:
Medias: