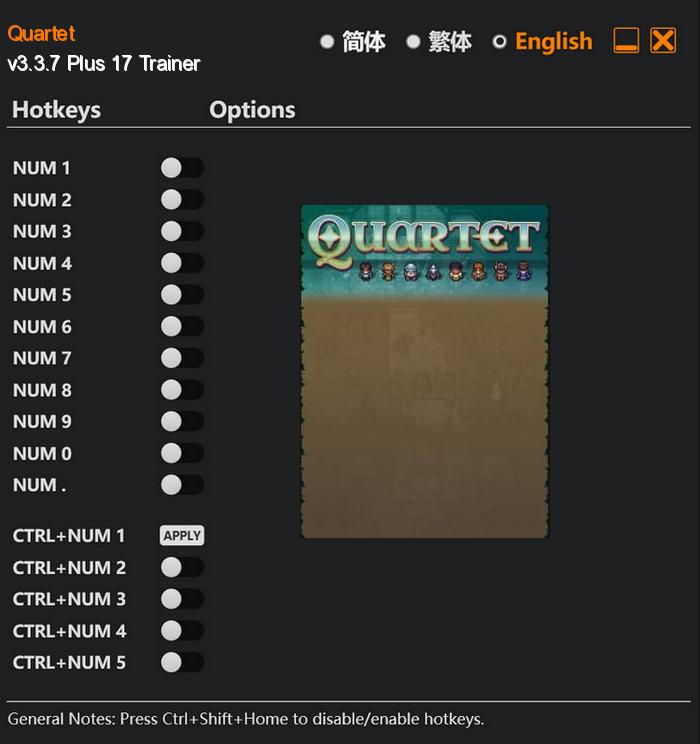 Quartet takes place in a vast and intricate world where magic and technology coexist. As the player, you have the freedom to choose from four unique stories, each following a different protagonist, and experience their individual journeys of discovery, adventure, and triumph. These stories can be played in any order, allowing you to shape the narrative and explore the world at your own pace.
Throughout Quartet, players will unravel the deep lore of the world, discovering how a centuries-old conflict shaped the present and the role they must play in determining the future of magic. The choices made by the heroes will have far-reaching consequences, leading to multiple branching paths and different outcomes, ensuring a highly replayable experience.
Special Notes:
This game uses EasyAntiCheat protection, in order to launch this game without EAC, please follow these instructions:
Start steam in offline mode.
Copy "Launcher.exe" to game directory.
Start game.
Download:
Medias: