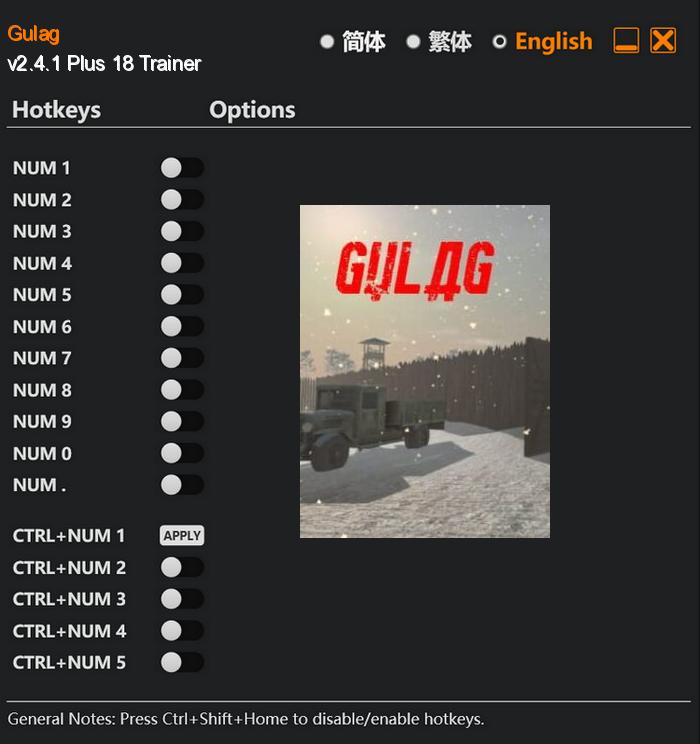 "Gulag" is an exhilarating and captivating video game that thrusts players into the heart of the Soviet Gulag, the most dreaded and treacherous place on Earth. As a survivor caught in this unforgiving prison system, players must summon every ounce of their wit, cunning, and bravery to outmaneuver their captors and secure their freedom.
Players must navigate a treacherous and hostile environment, facing not only the wrath of their captors but also the formidable challenges of wilderness survival. From the frozen landscapes of Siberia to the rugged terrains of Mongolia and Tibet, players will be tested physically and mentally as they forge ahead against all odds.
Special Notes:
This game uses BattlEye anticheat, you need to run the game without anticheat in order to use trainer.
Download:
Medias: