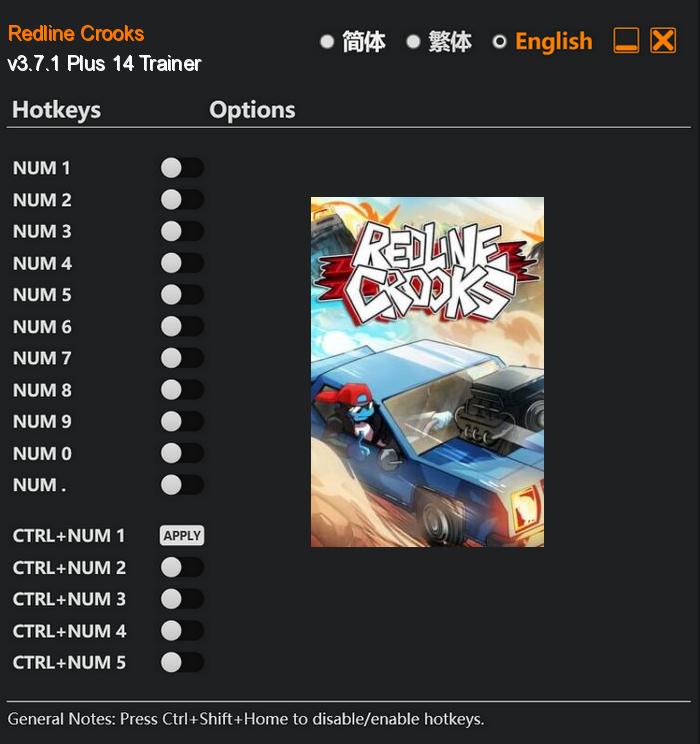 In Redline Crooks, players will be thrown into a ruthless world of chaos and mayhem. Set in a dystopian future, you assume the role of a skilled outlaw driver, hell-bent on escaping imprisonment and attaining unimaginable wealth and freedom. The game takes the concept of vehicular combat to new heights, blending intense action, strategic decision-making, and roguelike elements to deliver an exhilarating gameplay experience.
As you traverse through the lawless roadways that lie ahead, you will encounter a relentless army of cops determined to bring you down. However, you are armed with an arsenal of deadly weaponry and plenty of tricks up your sleeve. Upgrade your vehicle with powerful weapons, armor, and special enhancements to increase your chances of survival and leave a trail of destruction in your wake.
Special Notes:
This game uses BattlEye anticheat, you need to run the game without anticheat in order to use trainer.
Download:
Medias: