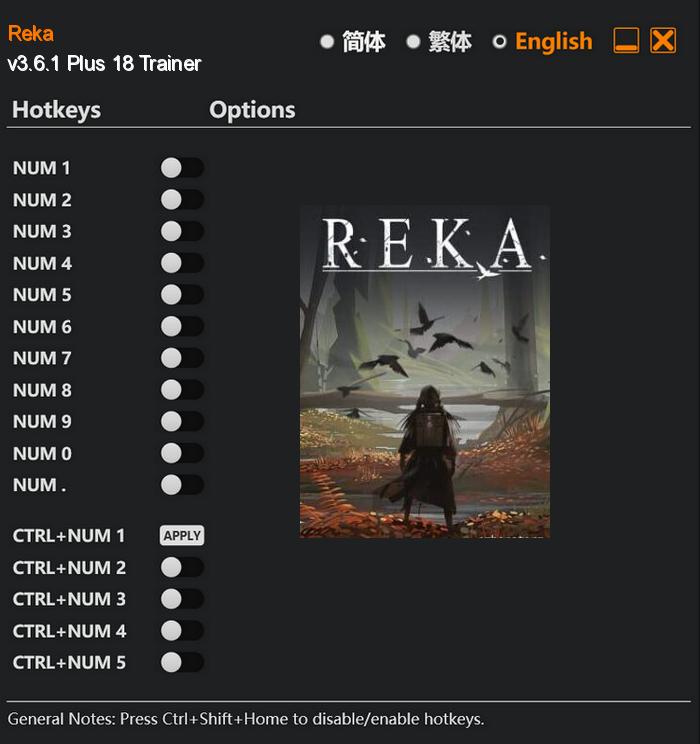 Welcome to the enchanting world of Reka, a mesmerizing video game where you embark on a magical journey as an apprentice witch to the legendary and wise Baba Jaga. Immerse yourself in the stunning and mysterious natural landscape that stretches as far as the eye can see. But wait, what's that? Your companion is none other than a magical chicken-legged cottage, ready to accompany you on your extraordinary adventures.
Reka marries stunning visuals with a captivating storyline, creating an immersive experience that will transport you to a world of magic, wonder, and adventure. With its spellbinding gameplay, lush landscapes, and unforgettable characters, Reka promises to be a game that will leave you breathless from start to finish.
Special Notes:
This is a mod, not a regular trainer.
You must enable the mod named "FLiNG Trainer Mod" in Main Menu > Mod Manager in order to use the trainer/mod (If the mod didn't show up, try close and re-enter the Mod Manager).
You must use hotkeys to enable mod/cheat options during gameplay, activating cheats outside the game's window will not work.
Download:
Medias: