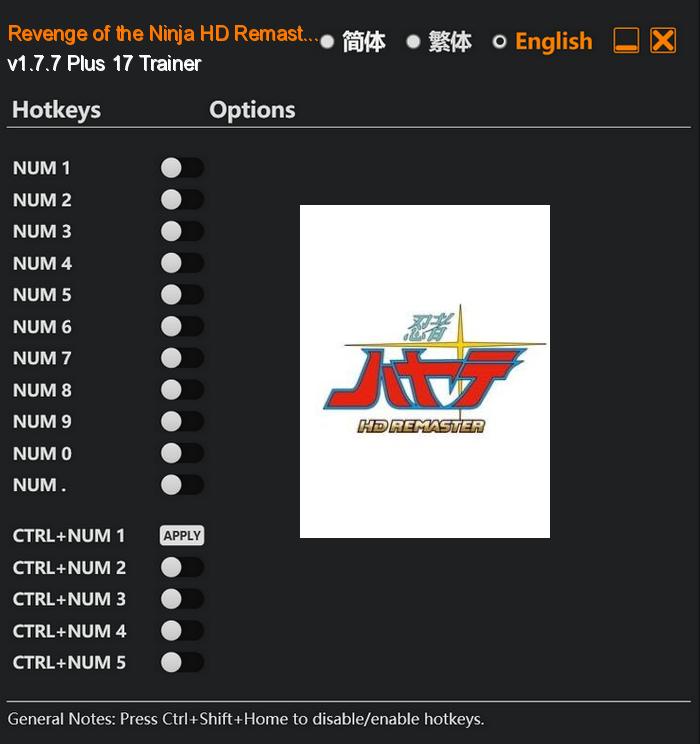 Revenge of the Ninja HD Remaster is an action-packed video game set in feudal Japan. Players take on the role of Hayate, a skilled and determined ninja warrior seeking revenge for his father's death, as well as the safety of his girlfriend and the emperor. The game is a part of the Taito LD Game Collection, featuring updated graphics and immersive gameplay.
For those seeking the ultimate challenge, the game offers a hard mode where players can truly test their ninja skills. If players can conquer this difficult mode and complete the game, the publisher, Renovation Products, Inc., promises a special reward. Those who achieve mastery will be awarded a prestigious "Master of Ninja Arts" degree, a symbol of their unparalleled dedication and expertise in the game.
Special Notes:
This is a mod, not a regular trainer.
You must enable the mod named "FLiNG Trainer Mod" in Main Menu > Mod Manager in order to use the trainer/mod (If the mod didn't show up, try close and re-enter the Mod Manager).
You must use hotkeys to enable mod/cheat options during gameplay, activating cheats outside the game's window will not work.
Download:
Medias: