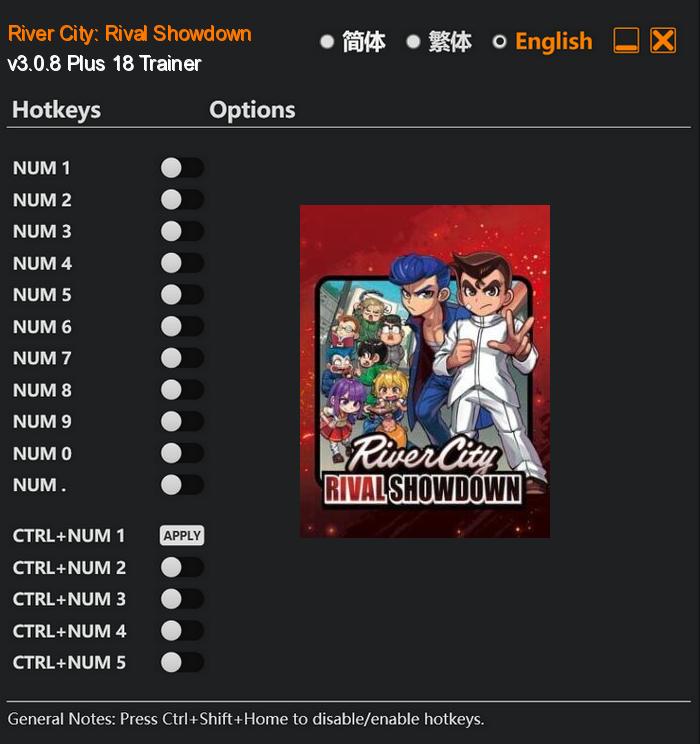 Together, they set out on a mission to uncover the truth behind the attacks and find Mami. As they navigate through the streets of River City, they encounter old rivals and new foes, each with their own unique fighting style and abilities.
The graphical upgrades in River City: Rival Showdown bring the vibrant streets of River City to life like never before. With enhanced visuals, character animations, and detailed environments, players will be fully immersed in the gritty and action-packed world of Kunio-kun.
Special Notes:
In order to use this trainer, you will need to downgrade your game to a previous game version.
Extract and copy River City: Rival Showdown.exe to your game's root folder and overwrite existing file (Back up original file if needed).
Download:
Medias: