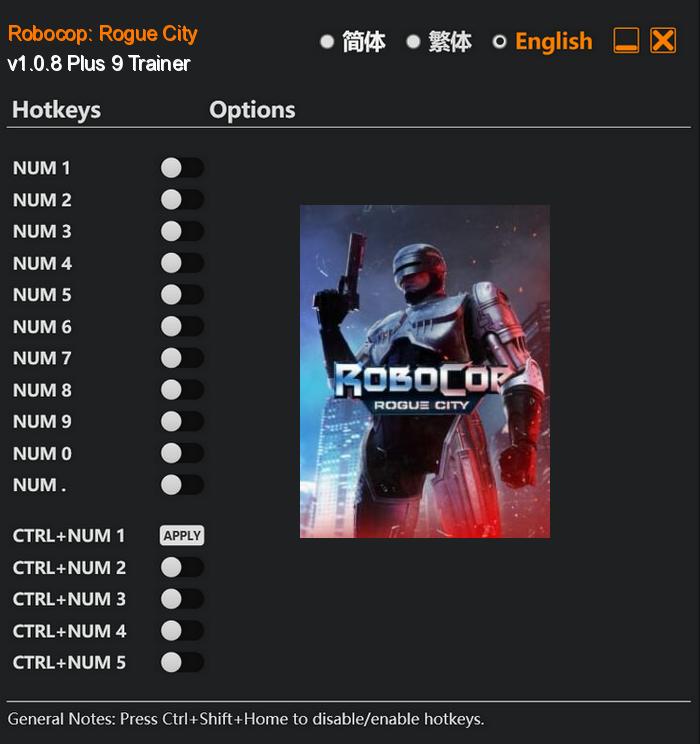 In the immersive world of "Robocop: Rogue City," players will step into the shoes of the iconic half-human, half-machine crime-fighter himself, Robocop. Set in the infamously crime-ridden streets of Old Detroit, players must use their arsenal of futuristic weaponry, their superhuman strength, and their vast knowledge of law enforcement tactics to bring justice to a city on the brink of chaos.
In "Robocop: Rogue City," the decisions players make will have real consequences. Will they adhere strictly to their prime directives and operate by the book, or will they take matters into their own hands, bending the rules in pursuit of true justice? The power lies in their hands to shape the fate of Old Detroit.
Special Notes:
This trainer is based on Steam and Epic Store version. It can also work on Windows Store version, but it's not tested on Windows Store version, so I can't guarantee all options are compatible.
Download:
Medias: