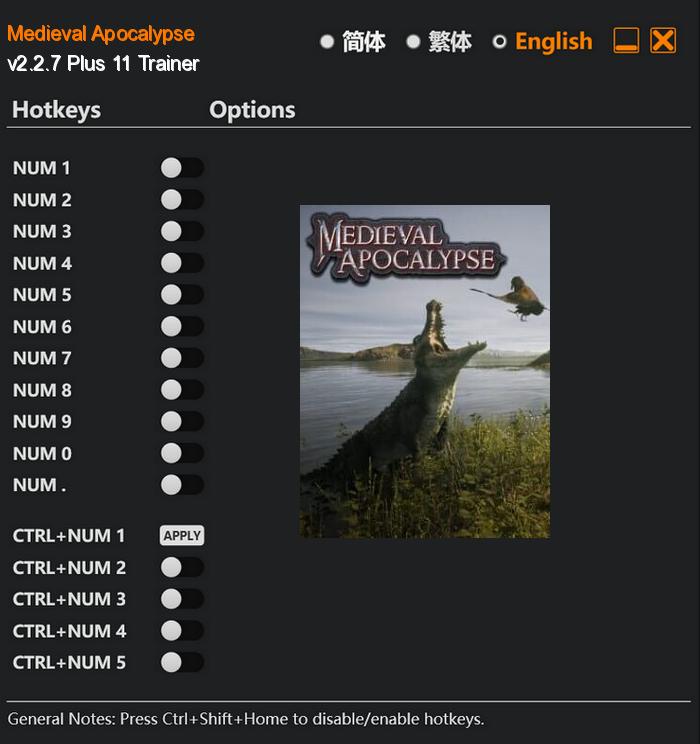 In the immersive world of Medieval Apocalypse, players find themselves thrust into a dark and treacherous medieval realm that has been ravaged by a devastating zombie apocalypse. As an intrepid survivor with a desperate will to live, your main goal is not only to fight the hordes of undead but also to stay alive by avoiding the dreaded infection that lurks in the shadows.
Unlike traditional survival games, where hunger, thirst, and fatigue were the main concerns, Medieval Apocalypse introduces a unique twist. As you traverse the desolate landscapes, you must constantly battle against the relentless onslaught of the undead, all while keeping a vigilant eye on your own health. The infection is a constant threat, lurking in every dark corner and blood-soaked alleyway, ready to transform you into one of the mindless horde.
Special Notes:
This trainer is based on Steam and Epic Store version. It can also work on Windows Store version, but it's not tested on Windows Store version, so I can't guarantee all options are compatible.
Download:
Medias: