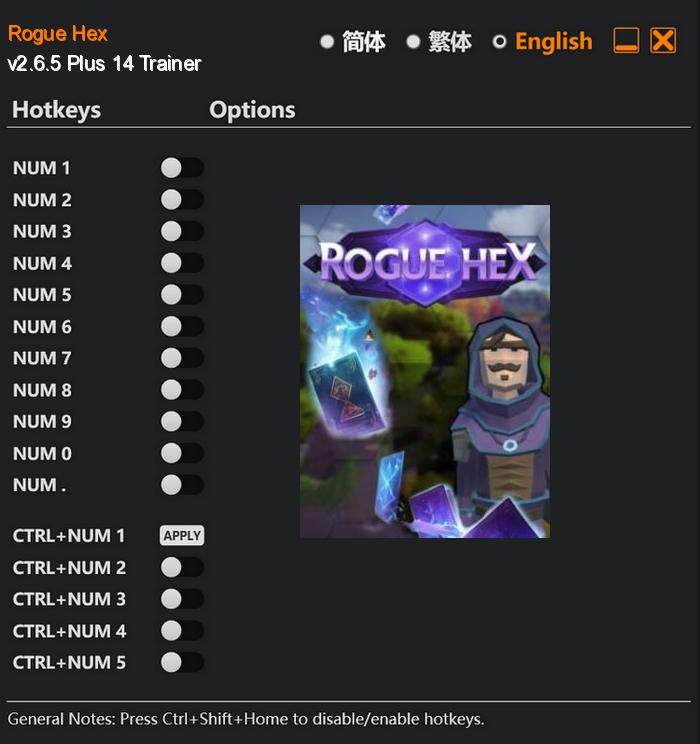 In the immersive world of Rogue Hex, players are transported to a captivating universe where they must harness their strategic skills to conquer the world and navigate the mysterious mist that engulfs the lands. This captivating video game offers a unique twist on the popular roguelite genre by introducing the elements of a 4x game.
Featuring stunning visuals, immersive sound effects, and a captivating soundtrack, Rogue Hex transports players to a world teeming with untold secrets and boundless possibilities. Whether you're a fan of roguelites, 4x games, or simply seeking a thought-provoking and strategic experience, Rogue Hex promises hours of engaging gameplay in a truly unique setting. The fate of your civilization lies in your hands – are you prepared to rise from the stone age to the singularity?
Special Notes:
This is a mod, not a regular trainer.
You must enable the mod named "FLiNG Trainer Mod" in Main Menu > Mod Manager in order to use the trainer/mod (If the mod didn't show up, try close and re-enter the Mod Manager).
You must use hotkeys to enable mod/cheat options during gameplay, activating cheats outside the game's window will not work.
Download:
Medias: