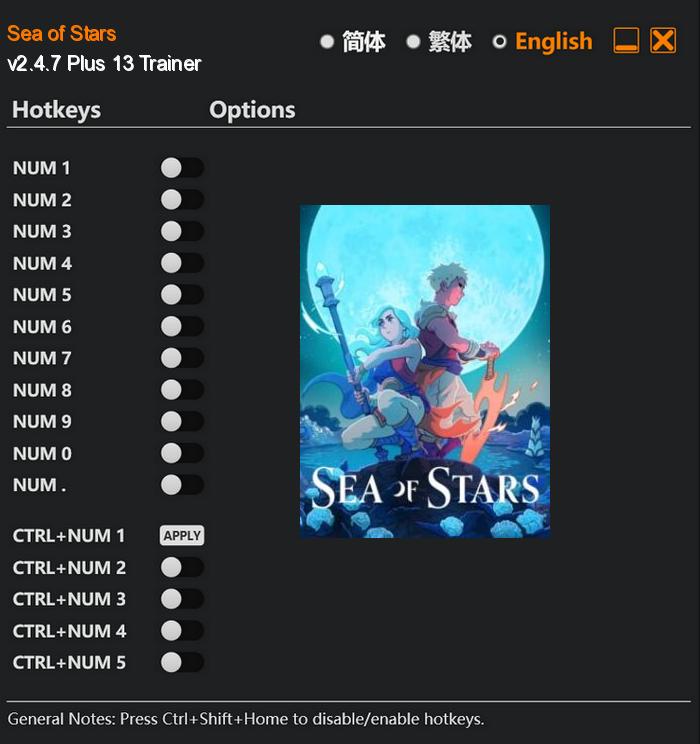 In Sea of Stars, players embark on an epic quest filled with adventure, magic, and danger. Set in The Messenger's universe, this turn-based RPG takes players on a journey alongside the two Children of the Solstice, who possess unique abilities to harness the powers of the sun and the moon.
Sea of Stars not only pays homage to the classic RPGs of the past but also introduces fresh and innovative gameplay mechanics. Players will engage in strategic turn-based combat, utilizing a variety of skills, spells, and unique abilities of the two protagonists. Balancing their powers and teamwork will be crucial to overcoming the ever-increasing challenges and formidable enemies they encounter on their journey.
Special Notes:
In order to use this trainer, you will need to downgrade your game to a previous game version.
Extract and copy Sea of Stars.exe to your game's root folder and overwrite existing file (Back up original file if needed).
Download:
Medias: