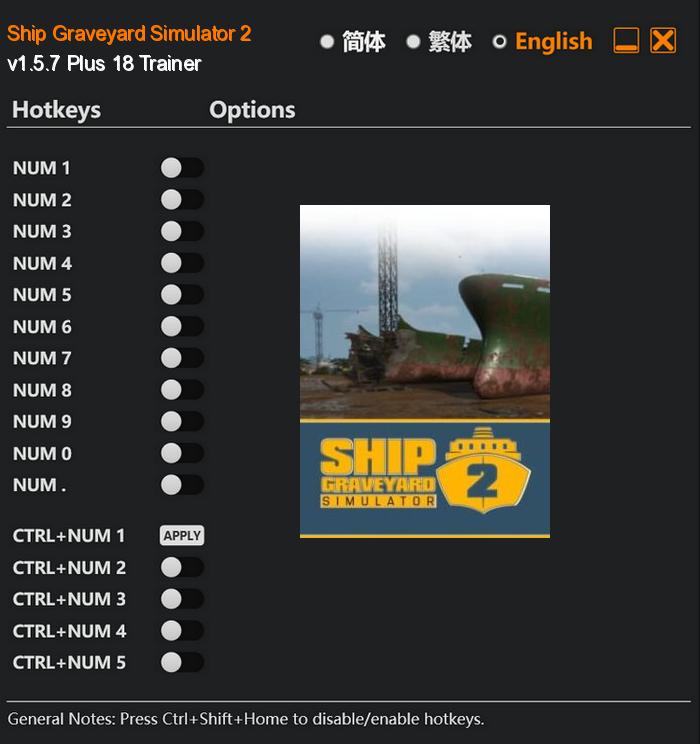 In the highly anticipated sequel, Ship Graveyard Simulator 2 takes players on an even more immersive and thrilling journey into the heart of the abandoned shipwrecks. As a skilled salvager, you are tasked with exploring the vast beach coast, now home to the largest ship graveyard in the world. Armed with your trusty torch and hammer, it's time to put your expertise to the test and embark on a dangerous but lucrative mission.
With new and improved mechanics, Ship Graveyard Simulator 2 allows players to dismantle massive ship parts, carefully extracting precious steel beams, engines, and other salvageable items. Utilize your skills to disassemble these colossal structures, unlocking new areas to explore as you progress.
Special Notes:
This is a mod, not a regular trainer.
You must enable the mod named "FLiNG Trainer Mod" in Main Menu > Mod Manager in order to use the trainer/mod (If the mod didn't show up, try close and re-enter the Mod Manager).
You must use hotkeys to enable mod/cheat options during gameplay, activating cheats outside the game's window will not work.
Download:
Medias: