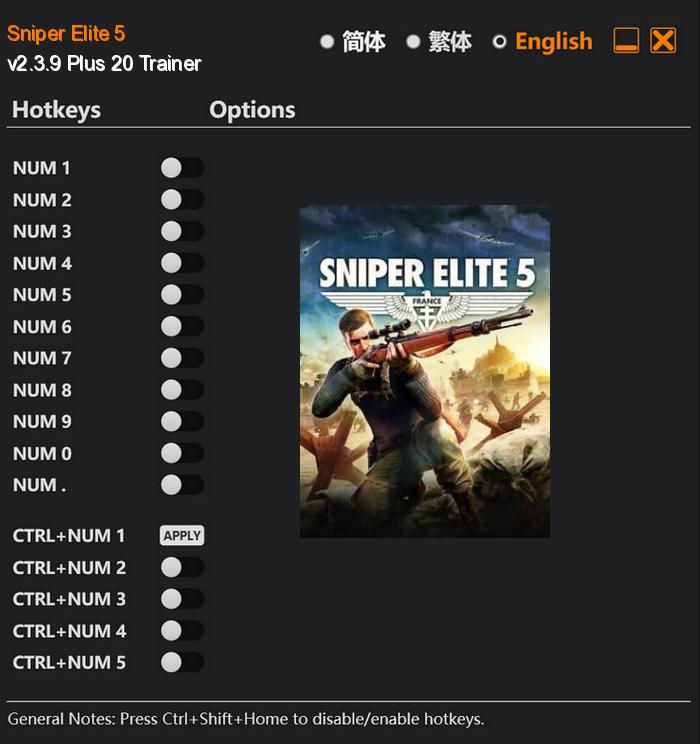 In Sniper Elite 5, players will step into the shoes of Karl Fairburne, an elite marksman who is enlisted in a covert US Rangers operation during World War II. Set in France in 1944, the game takes players to the coast of Brittany, where the Atlantikwall fortifications stand as a formidable obstacle for the Allies. As Karl makes contact with the French Resistance, they stumble upon a shocking discovery: a secret Nazi project known as Operation Kraken.
One of the standout features of the game is the enhanced kill cam, which showcases the devastating impact of each well-aimed shot. Witness the bullet's trajectory through the air, followed by a slow-motion view of its impact on the enemy. From ruptured organs to shattered bones, the kill cam pulls no punches in showing the true brutality of war.
Special Notes:
In order to use this trainer, you will need to downgrade your game to a previous game version.
Extract and copy Sniper Elite 5.exe to your game's root folder and overwrite existing file (Back up original file if needed).
Download:
Medias: