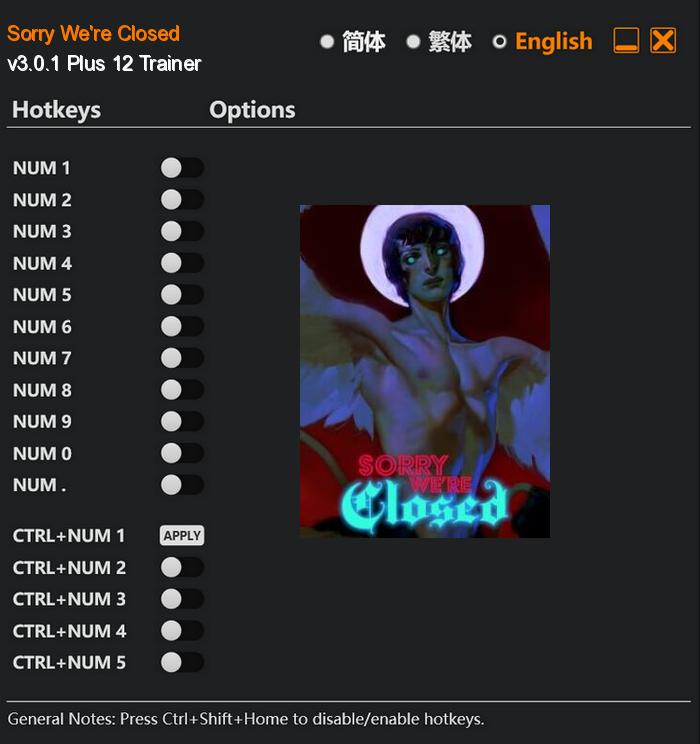 In Sorry We're Closed, players embark on a thrilling and spine-chilling journey into the depths of survival horror. Set in a desolate town on the brink of destruction, the game unfolds in the eerie aftermath of an undisclosed catastrophe. Players assume the role of Michelle, a resourceful and resilient young woman, desperately seeking answers amidst the bleakness that surrounds her.
Exploration is a key element of Sorry We're Closed. As Michelle traverses the abandoned remnants of the town, players will uncover unsettling locations dripping with a sense of foreboding. From dilapidated buildings to vast underground complexes, each area offers its own unique challenges and hidden narratives waiting to be unraveled.
Special Notes:
This is a mod, not a regular trainer.
You must enable the mod named "FLiNG Trainer Mod" in Main Menu > Mod Manager in order to use the trainer/mod (If the mod didn't show up, try close and re-enter the Mod Manager).
You must use hotkeys to enable mod/cheat options during gameplay, activating cheats outside the game's window will not work.
Download:
Medias: