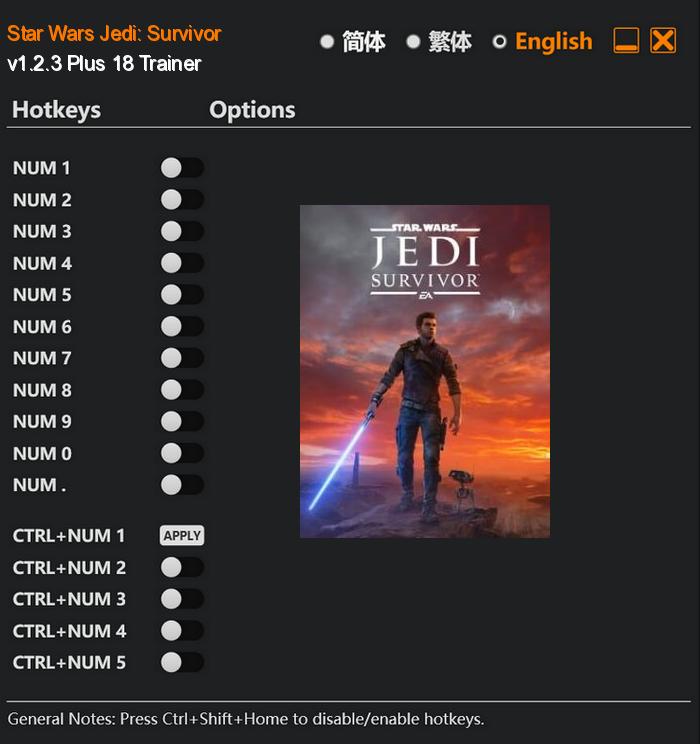 Set in a vast and immersive galaxy, players will travel to different planets and face a variety of challenges and enemies. Cal's desperate fight against the darkness will lead him to encounter both familiar and new threats, including powerful Sith Lords, bounty hunters, and Imperial forces. As Cal navigates through treacherous landscapes and ancient ruins, players will have the opportunity to uncover the secrets of the Jedi Order and learn more about Cal's own past.
With its gripping narrative, immersive gameplay, and iconic Star Wars setting, Star Wars Jedi: Survivor promises to deliver an unforgettable gaming experience, where players must confront their own limits and decide how far they are willing to go to protect what they hold dear in a galaxy filled with darkness. May the Force be with you.
Special Notes:
This is a mod, not a regular trainer.
You must enable the mod named "FLiNG Trainer Mod" in Main Menu > Mod Manager in order to use the trainer/mod (If the mod didn't show up, try close and re-enter the Mod Manager).
You must use hotkeys to enable mod/cheat options during gameplay, activating cheats outside the game's window will not work.
Download:
Medias: